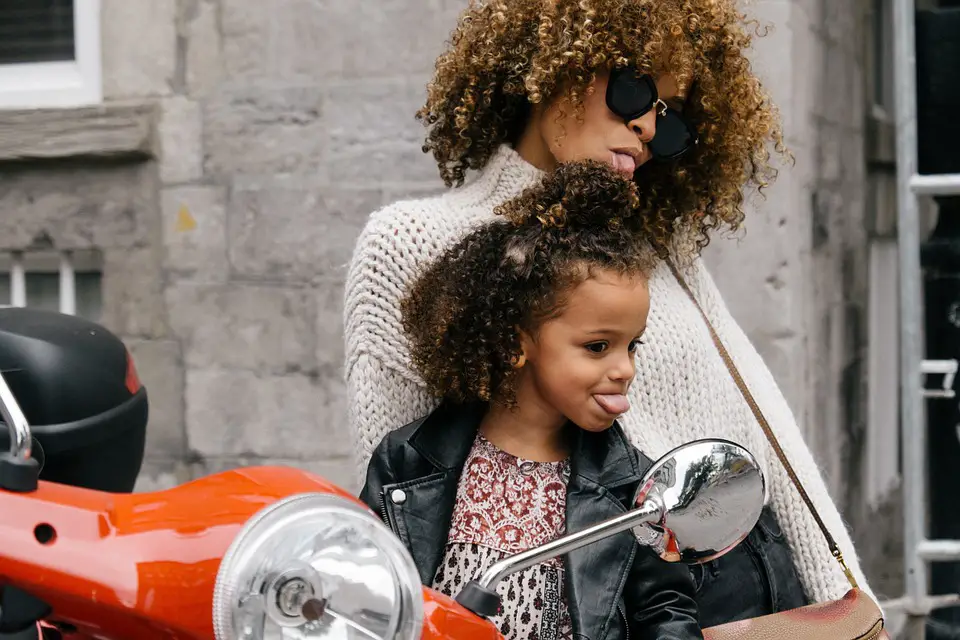 As a child, I resented spending so much time with a nanny instead of my mother. She built and heads her own food service and manufacturing company, which has multiple operations in different cities. So, as a teenager, I swore I wouldn't 'outsource' my childrearing when I started my own family, but that promise has been more of a challenge than I ever anticipated.
I grew up in the bosslady capital of the world. Almost 60% of the management roles in Jamaica are held by women. Having been raised by one of these momtrepreneurs, it isn't a surprise that I want to build my own business and be financially-independent.
But what a ride it's been.
I never wanted my child to hate me, but I also don't want to become the woman who packs away all her personal goals into a shoe box and spends her life serving everyone else's dream. So, I had the genius idea of playing superwoman: work a fulltime job, run a home, take care of my family, be active in my community, and build a brand with multiple streams of income. In the three years since my daughter was born, I have been working as a freelancer, retailer, publisher, event host, coach – and these are all separate from my full-time job.
In a short space of time, it became a big mess!
Exhaustion, missed appointments, depression, forgetting to pack my child's school lunch, moodswings, abandoning my self-care routine – it wasn't pretty. After a while, I had to admit that a lot of the ideals I brought into motherhood were ridiculous!
It's true that more women are taking on the role of provider or co-provider in the family, and many of us are also building our own brands. However, we are still programmed to nurture our little ones. Even when I try to squash it and recruit all the extra help, there is something about being around to teach my child life lessons and sharing in her personal growth that I crave.
I don't want to miss any of it.
I know that I am one of my daughter's first role models, and I don't want her to see me living below my potential nor dying under tons of regret. I knew there had to be a way to live out my dreams while still being fully present when with my family. Little by little I've learned some lessons from other women who have been in this struggle much longer than me.
1. Mommy's Joy is the Family Thermostat
If I don't go after the things that give me a sense of purpose and fulfillment, I won't have the energy nor the joy to pour into those I love. I won't be able to find the extra push to get through hectic and challenging times. Basically, when mama's happy, everyone is happy. So, if I want the joy to flow in my home, it has to be bubbling up in me. So, if running a business allows me to be a more vibrant me, then leave it be.
2. The Early Childhood Years are Premium
These first few years, when my 3-year-old is figuring out the world, are prime for her whole development. If I want to have a role in shaping her worldview and her core character, I need to be in it with her now. If I don't give her my attention now, then she won't be interested later on. It's ok for me to delay building my whole empire until she's a bit older.
3. Schedule the Hustle
I only learned this one recently, and I'm still working it out. But, whether my top priority is to be a successful infopreneur or to get a homeschool routine on lock, I have to make and live by a schedule. Just like other resources, my time is limited, and I must spend it wisely.
After trial and error, I now understand that once I designate 'family time, ' I have to lock off everything else. It builds personal discipline (which is great for entrepreneurship), but more than that prioritising my family play time allows me the chance to optimise the quality of interactions I have with my husband and daughter. Scheduling makes me prioritise quality over quantity both at home and work, leading to better outcomes with both.
Mommy is just one role I play.
For as long as I'm alive, the feelings of inadequacy will probably pop up from time to time. I've learned often times that's my conscience telling me to pay attention to the choices I'm making. When I struggle with impatience or suffer because of mismanaged time, I must remember that my parenting mistakes don't define me because "Mommy" is just one role I play. Being a mother is not the totality of who I am. The relationship between my daughter and I, while supreme, is only one of the relationships I have. So, while I refocus my attention and work at being a better mother, I have also chosen to quit the self-blame. Additionally, I'm refusing to submit to other people's expectations. No more playing superwoman, and no more mediocrity. I'm striving to be 100% Mommy & 100% Entrepreneur – just not all happening at the same time.