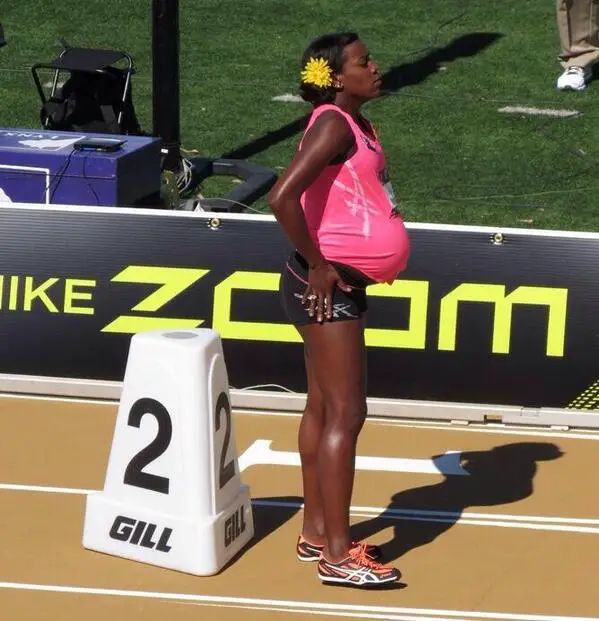 While many women take it easy in their last few week of pregnancy, 28-year-old track star Alysia Montaño was competing at a high level track event! The married and 34-weeks-pregnant star competed in the 800 m event at the US Track and Field Championship to defend her 2011 victory. Although she came in last, she received a standing ovation as she crossed the finish line and had this to say;
I've been running throughout my pregnancy and I felt really, really good during the whole process… I just didn't want to get lapped and be the first person to get lapped in the 800.
And though you might be concerned about her unborn child, you shouldn't. Doctors cleared her for competition — and even encouraged her to keep training throughout her pregnancy.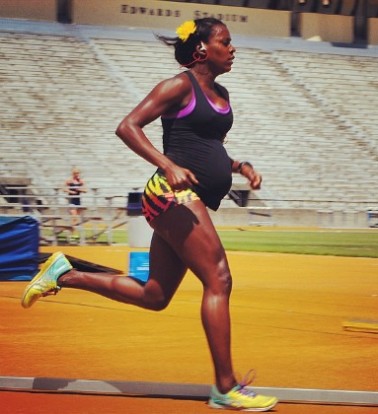 Check out ESPN's interview with Alysia, which includes video of her crossing the finish line;