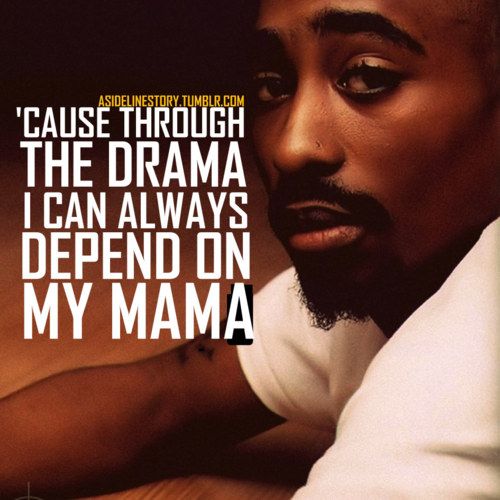 Being a mom can be challenging! If you ever need a pick me up, listen to one of these songs celebrating mothers.
Ashanti, Mother

CeCe Winans, Mama's Kitchen

Fantasia, Baby Mama

Nas, Dance

Lenny Kravitz "Thinking Of You"

Shirley Caesar, Everyday Is Like Mother's Day

2Pac, Dear Mama

Boyz 2 Men, A Song For Mama

Kanye West, Hey Mama

Anthony Hamilton, Mama Knew Love

Will Smith, Momma Knows

Janelle Monáe, Ghetto Woman

The Chicago Mass Choir, Mothers Are Special

Mos Def, Umi Says

Junior, Mama Used To Say

The Spinners, Sadie

Alicia Keys, Superwoman

The Shirelles, Mama Said

Snoop Dogg I Love My Momma

Musiq Soulchild – Motherfather

The Dream – Mama

THE INTRUDERS – I'LL ALWAYS LOVE MY MAMA

The Temptations Oh, Mother of Mine

Chris Brown Mama

Skillz – You Only Get One

Ghostface Killah ft Mary J Blige – All That I Got Is You

Thank God for Momma-Five Blind Boys

"Mama"-Candi Staton

"Treat Your Mother Right" by Mr. T

Talib Kweli – Momma Can You Hear Me

Mommies, what songs that celebrate mothers do you enjoy listening to?