Last month, Ashley Nicole and Yaya DaCosta made headlines for posting pictures of themselves breastfeeding their babies.  Below are 30 other black celebrities who have spoken about breastfeeding.
"In fact, in the last job I had before coming to the White House — I remember this clearly — I was on maternity leave with Sasha, still trying to figure out what to do with my life, and I got a call for an interview for this position, a senior position at the hospitals. And I thought, okay, here we go. So I had to scramble to look for babysitting, and couldn't find one.
"So what did I do? I packed up that little infant, and I put her in the stroller, and I brought her with me. And I prayed that her presence wouldn't be an automatic disqualifier. And it was fortunate for me that, number one, she slept through the entire interview. And I was still breastfeeding — if that's not too much information. And I got the job."
"I never stopped being a mother, and I never stopped being an artist. Which is probably why my kids are so creative.  When I'm with my kids I'm creating but I'm still a mom. I don't wear two different hats. My kids have always been on the set with me. I was breastfeeding on set. None of my kids would take a bottle so they could not leave my side for a very long time."
Also, when asked how long she nursed Jayden:
"A good 18 months. That baby never even saw a bottle. He went everywhere with me — premieres, award shows. I would just find a back room and hook him up."
3. Nia Long
"I admire the women who can have babies and jump right back to work.  As a nursing mother, I couldn't sit there and just pump all day. I needed to be close to my baby."
4. Laila Ali
"I was one of those people who wasn't getting a lot of milk, so I had to pump forever to just get two ounces of milk.  But, you know, I wasn't going to give up or stop."
5. Eryka Badu
"[T]he Twitter community was happy to welcome her into the world. They ask about her every month. She just turned six months, and I got a lot of "happy six months." She's the first Twitter baby, and she's breastfed on Twitty milk."
6. Halle Berry
[During a charity event she was attending] "I'm going to have to leave, my baby is calling for my breast. So, if I don't see everyone later, thank you!"
7. Debra Cox
"I am big believer in breastfeeding. My oldest was breastfed for 9 months, my second for 6 months and I will try to nurse Kayla for 6 months. At the end of the day, it's a big sacrifice but you have healthier kids."
8. Alicia Keys
"I took this whole class prior to [giving birth] , which I thought was really good because I think a lot of people think you're just supposed to have this natural instinct that's supposed to happen out of thin air, and there's a technique to learn and if you don't know it it's not your fault…But the whole engorgement thing, no one mentioned that part."
"Breastfeeding really did help me drop the weight…I did not cut back on calories…There's a reason you're hungry. It's because you're feeding your kids"
10. Beyonce
"I lost most of my weight from breastfeeding and I encourage women to do it; It's just so good for the baby and good for yourself."
11. Tia Mowry-Hardrict
"On a plane during take-off. I'm afraid to fly, and breastfeeding actually calmed me."
"The health benefits were the main reason I wanted to do it. I wanted to make sure my son got a fair start. I can't control what's in formula but I can control what goes into my body. I have never been so health conscious in my life! It all started with nursing and making sure what I was putting into my body wouldn't seep into my milk. Also, I wanted that bond with my son."
Side note: The two sisters are also the creators of a lactation supplement called Milky.
13. Ananda Lewis
"Ok, weirdest breastfeeding situation EVER! (for me). On an exercise/walk leaning over and into stroller feeding while joggers go by…HA!"
14. Tonya Lewis Lee
"As natural and as wonderful as breastfeeding is, it is not so easy…Every woman needs the support for the choice to breastfeed."
15. Christina Milian
"In the beginning I didn't do anything but that. I nursed Violet for 11 months and lost a lot of weight that way."
16. Regan Gomez
"It's definitely harder to keep breastfeeding while at work. Even tho laws support this, the environment can be hostile."
17. Brandy
"I did [breastfeed] for like 13 months…"
18. Monica
"My day is continuous now because I'm breastfeeding my youngest…every 2 to 3 hours I'm up making sure she has what she needs."
"[Ming and Aoki are] into changing the diaper, helping warm the bottle or if I'm breastfeeding, bringing me my little baby pillow, They're very supportive."
20. Paula Patton
"Once I finished breastfeeding, my mom's like, 'Don't take that bra off ever!' Mom, thank you.  I wore a one-size-too-small bra for like, two years. It helps…! They don't fall, you teach them, you teach them to come back!"
21. Kelis
"I wasn't sure how I'd feel about breastfeeding, but quickly realized its brilliance."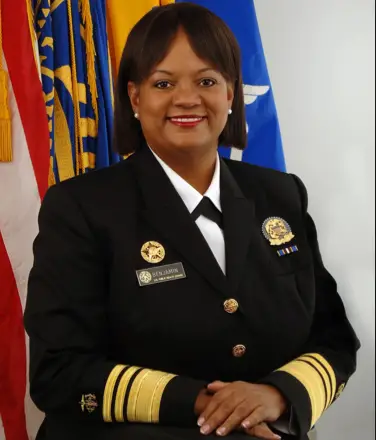 "One of the most highly effective preventive measures a mother can take to protect her child and her own health, is to breastfeed."
23. Lisa Leslie
"I knew when Lauren was hungry.  I could hear her cries from far away, but I did not know that when a woman is nursing, her milk refills naturally when the baby cries.  Isn't that amazing?  Any woman who has had a baby has got to be baffled when she hears someone say there is no God.  My baby whines, and my breast automatically fill up with milk.  That's incredible!"
24. Susan Rice
"When my son was a mere three months old, I started working at the State Department.  I was not only the youngest Assistant Secretary of State but I was also a breastfeeding mother. I'm the first to admit that this felt crazy at times, and the balancing act is never ever easy. But my two kids are the most wonderful things that have ever happened to me."
25. Melanie Brown
"Breastfeeding is amazing; you can actually feel your stomach shrink with every feed."
26. Phaedra Parks
"I tell people to nurse their baby, It tightens up your uterus. It brings everything back in places very quickly. And it cuts down on buying milk and going to the grocery store. Milk does a body good, and if you can make it yourself, then why not?"
27. Essence Atkins
[Regarding baby Varro being a champ at breastfeeding] "He knew what to do from the moment they put him on me."
"I breastfed Sophie for 14 months and Nicolas for 11 months."
"I just want to get back down to 130. Breastfeeding helps!"
30. Tichina Arnold
"An innocent little human being was solely dependent on me! I took all the CPR and breastfeeding classes and learned quite a bit"
Sonia Manzano aka Maria from Sesame Street
Although Maria is acting out a scene, and this is not a personal quote from her, I thought it was worth adding to the list.
"She's drinking milk from my breast…sometimes I feed her this way and sometimes I feed her with a bottle.  But you know, I like this way the best, its natural its good for her, and I get a chance to hug her some more."
Mommies do you know of any other Black celebrities who are outspoken about breastfeeding?  Who would you add to the list?
Angele is a wife to a wonderful, creative husband, mother to two beautiful, intelligent daughters and a lover of art, education and laughter.  She is the creator and author of ABC remix.