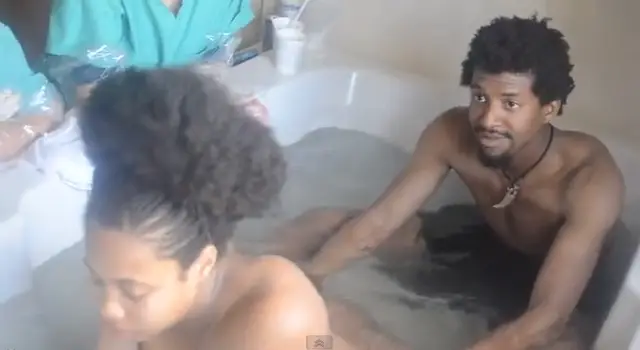 Louisiana mom Brikea Searile posted this gorgeous video of her water birth and it has quickly gone viral. Brikea's partner, Marcus, acts as a support throughout the birth, massaging and coaching her while Stevie Wonder and Alicia Keys play in the background.
I had a water birth and, boy, did this bring back memories. Especially when Brikea screams, "It burns!", because let's be real, that crowning/shoulder-pushing is NO JOKE!
Beautiful video. Beautiful birth!
What kind of birth did you have? Share your stories below ?