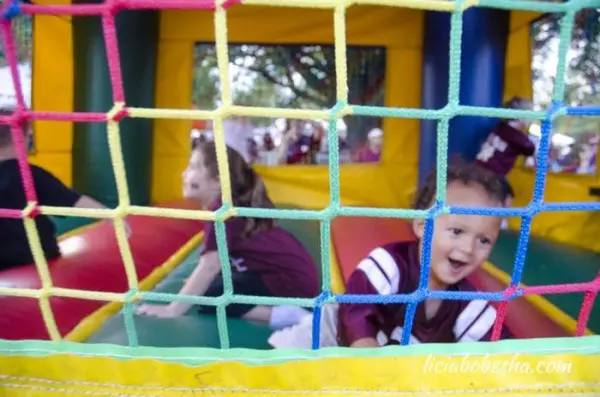 By Alicia Barnes, liciabobesha.com
I know you're already taking photos of your kids, but are you taking easy steps that can vastly improve the quality of photos?
People often assume that the quality of a photo is tied to how nice the camera is, but actually, better photos are taken by better photographers who use better techniques. Everyone regardless of starting skill level, regardless of camera, can use these techniques. Yes, you, even if all you have is a camera phone, can take better photos. Here's how:
1. Move your body instead of zooming with the camera.
Move your body closer to subjects and get on their level. With babies that means getting on the ground. If they're on their tummies or hands and knees, try lying on your stomach. You'll get a new angle and a better shot of their face.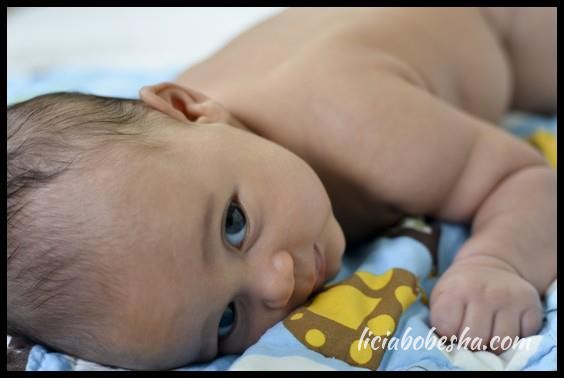 2. Go toward the light!
Having enough light is important because it helps stop motion and makes clear photos which can seem almost impossible with a wiggly baby. If you're taking most of your photos inside and they always seem blurry or too dark, think about grabbing a blanket and going outside, but if you have to be inside, open all the blinds and get as much natural light as possible.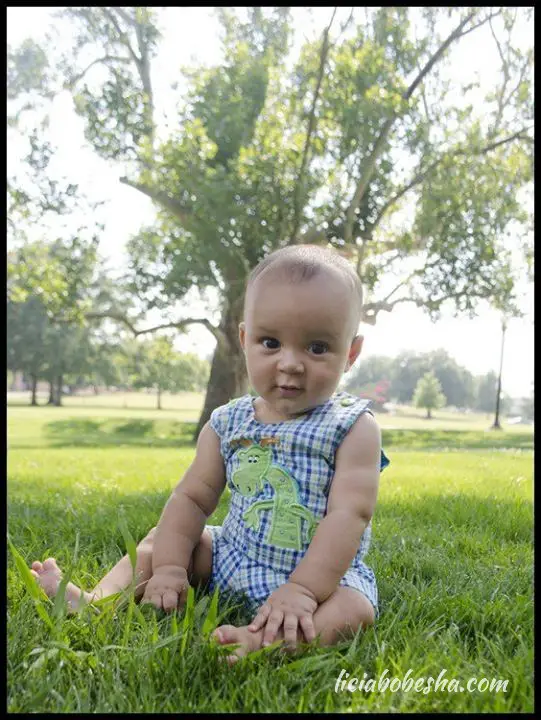 3. Be selective.
Just because there are 10 people in the room, you don't have to get all 10 at once. Shoot smaller groups of 1-3 people or get one subject in front with the others away in the background. When visiting family, try to get as many one-on-one shoots of your kids interacting.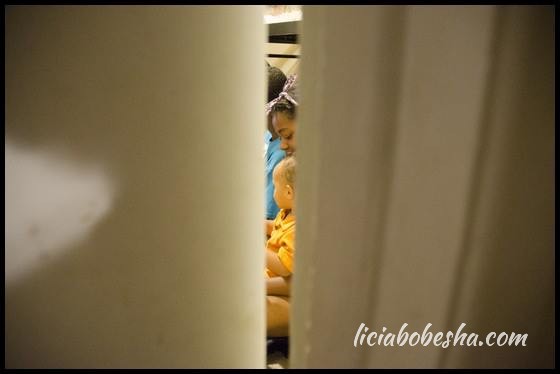 4. Gather your group then get them to play.
People like to pose, but only getting photos of people saying "cheese" is cheesy. Take mostly natural candid photos of people interacting. It's best if they don't even notice you and are engaged with each other instead of with the camera. You can pose a group shot but then improve by getting the people to interact instead of freezing and smiling.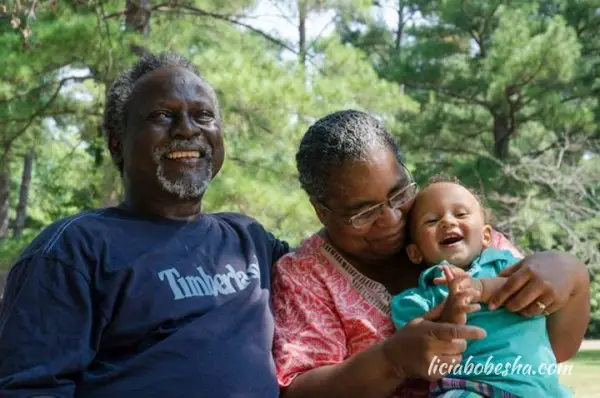 5. Catch fun happening naturally.
Try to catch babies and big kids doing activities that entertains them. Bored people make boring photos. Don't always try to plan the perfect shot with the cute outfit and nice hair. If they're in their pjs and running around laughing, grab the camera.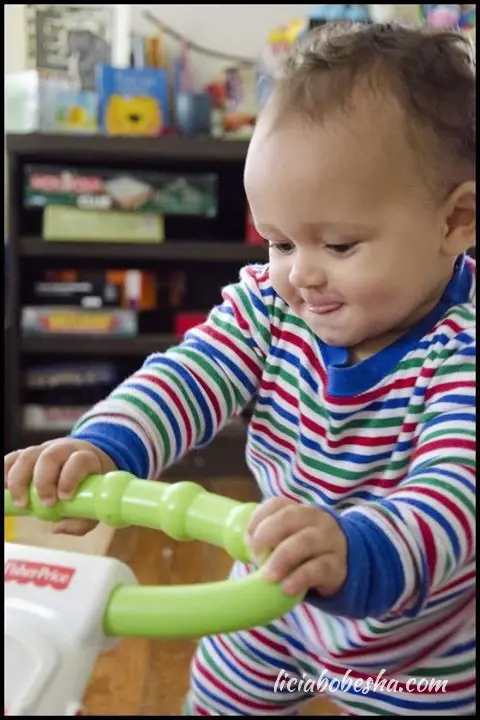 6. Resist the urge to center.
Once you have a photo you want to take, don't automatically center the subject! Move the subject from your photo from the middle to the side and try to fill the frame with the subject to eliminate distractions in the back. It's even better if you can have more photo in whatever direction the subject is looking.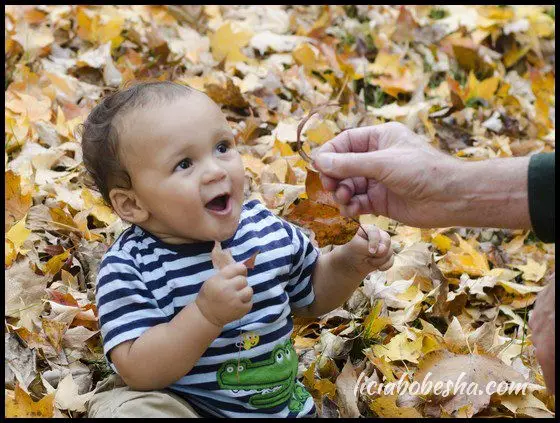 Also notice in this photo I just have our friend's hand. Had I tried to capture his whole body, it would have been hard to see that absolute joyful smile. Babies are small so the details are small. That's why you have to get close.
7. Take more photos than you think you'll need.
The more photos you take, the more chance you're going to get a good one. Don't just take the same photo over and over again. Try different angles of the same subject. Be sure to take both landscape and portrait shots. Also try the different settings on the camera if you have the options. Later at your computer go through and select the best photos.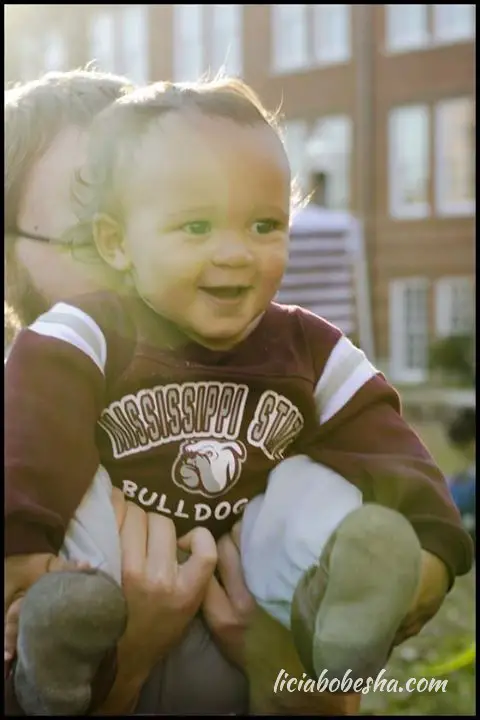 A note about using a flash.
Try to shoot the photos first without a flash. Flashes are really distracting to babies and sometimes hurt their eyes. They create weird shadows that can ruin a good photo. If the room is too dark without the flash see step 2. If you must use a flash, do it away from walls or items for the shadow to fall against.
Next time you pick up your camera, try some of the above and let me know how it goes. I think you'll be happier with the results.
Alicia lives and took a semester of photography in a small college town that often challenges her resolve to live as simply and as stress-free as possible. When she's not working, rereading the same children's books, cooking, or wondering how crunchy she's become, she's busy updating her site,  liciabobesha.com. You can follow her on facebook.