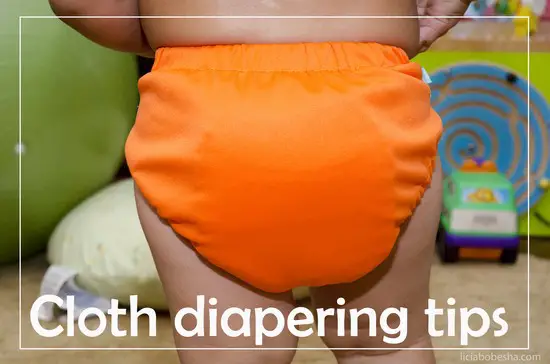 By Alicia Barnes of LiciaBobesha.com
1. Don't commit to one style or brand
gDiapers are really cute and have a solid marketing plan, so when I became pregnant I knew I'd use gDiapers. After investing in them, I was surprised to figure out they were my least favorite. The craftsmanship was lacking as was the customer service. I hadn't considered that while Velcro has zero learning curve, it also doesn't have as much durability as snaps. Velcro also snags other clothes in the washer and dryer.
Pretty much every diaper I've tried other than gDiapers I've liked better, especially Econobums, which are seriously less than half the price though admittedly not as cute. If I had to build my stash over again, I'd buy an Econobums kit for the majority of my diapers, and then I'd supplement with cute diapers I found on daily deals sites aiming for brands like Grovia, Charlie Banana, and Flips.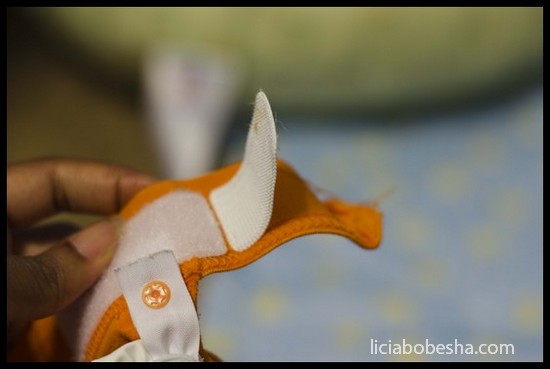 gDiapers gave us velcro woes. Ended up reinforcing the velcro on all of our covers to prevent this from happening. Grovia velcro diapers haven't given us this problem, though now we buy snaps exclusively.
2. Buy cloth diaper soap
We're a Charlie's Soap family, but there are other cloth diaper soaps out there. Cloth diaper soaps rinse really well and don't leave residue that can cause stinky build up or reduce absorbency. We buy the soap in bulk and wash everything with it.
3. Take the time to prep your diapers
Different materials and diapers have different requirements for prepping them for use. To get each diaper to its max absorbency, make sure you read the manufacturers advice for how many times to wash it, whether or not to use soap, and use the right temperature. Even if it seems pointless to wash your diapers 6 times before use, following the directions are essential to preventing leaks.
Bonus tip: If you're cloth curious, watch this seven-part Cloth Diapering 101 seminar: https://www.youtube.com/watch?v=gVo6SMebcX8
Ladies, have you tried cloth diapering? How did it work out for you? Do you have additional tips to add?
Alicia has been known to add chia and flax seed meal to brownies, so she can eat them guilt free. Besides teaching her one-year-old son to use gentle hands with their two dogs, two rabbits, flock of chickens, and one foster cat for a friend serving in the Peace Corps, she mostly spends too much time on the internet.