It's a great way for parents to comfort their babies while they are getting a break to do other stuff by simply buying the top baby swing. Babies love to swing around for hours and would even get to fall asleep quickly when they are on the swing as it helps to relax them.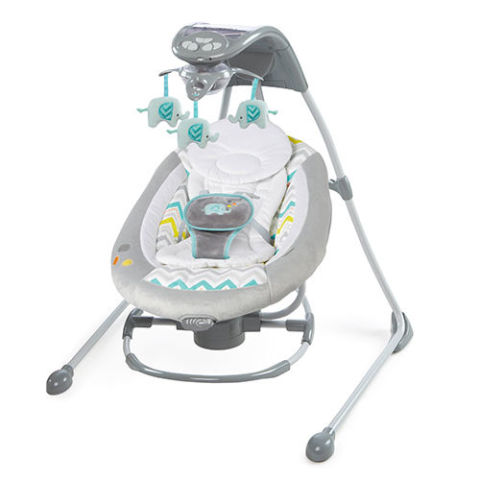 Choosing the best one is really based on your own preference as there are so many choices to choose from and they come with different options and features. There are some that come as a wind up swing while others are powered with batteries.
Some types can also hold a baby car seat so you'll have a two in one item for your baby. Many baby swings have timers that can be set up for up to an hour of swinging and it can also be combined with a relaxing and soft music.
So, which swing is the best? First of all, you must really consider the weight and age fo your baby. Make sure to check the limit on weight of the swing if your baby is already a bit on the heavy side. Make sure you don't go above the weight limit to keep your child safe.
Make sure you also consider having a wider bottomed swing for the bigger sized babies to give them better support. If you have a small baby or a newborn, it's best to go with the swing that's very close to the floor or low. You can also opt for one that has a cradle seat for your newborn.
These baby swings can swing side to side and from front to back just like a cradle. Many also have mobiles that can be detached and reattached as this will stimulate the eyesight and great for their brains. There are many great brands out there like Graco and Fisher-Price that guarantees you'd be getting the best products for your child. You can find quality baby carriers from these brands and know that you are getting the best kind.
Make sure you prioritize the safety and the comfort of your baby when choosing for the baby swing but also consider if you would want one that is portable or you'd want it to just be a stay-in type of swing. There are so many options out there so you'll surely find one that will be perfect for you and your baby.