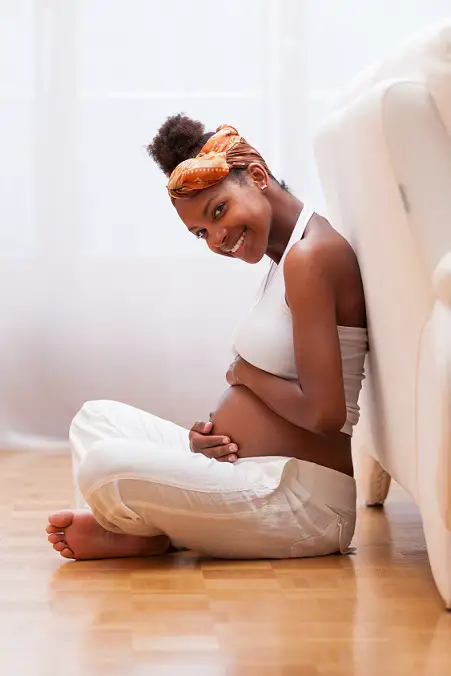 When I received a baby shower invitation last year, I was excited and sad. The friend had just moved to a new state, so attending an in-person shower wasn't an option. Yet, I was elated to find out I could still participate because this shower was virtual.
We used Google Hangouts to connect.  
In the baby shower invitation, the hostess sent guests instructions for directions either downloading the app to our phones or to using Google Hangouts on a computer.  In addition, the hostess had already prepared games for us as well as an online registry so that the gifts would be delivered prior to the shower.
A few days before the baby shower, everyone received a box of goodies that contained all of the materials for the baby shower games.  Some of the games were standard like unscrambling words that have to do with babies.  We played baby bingo, and the boards were included in our materials pack.  We also played guessing games like "guess how big her tummy is."  It was fun because we were all able to participate in these games with our friend and her soon-to-arrive baby.  In addition to the games, we also were able to see our friend open up her shower gifts online via live-streaming video because they were delivered via Amazon in advance.
It was the perfect modern day solution to share love across many, many miles. If you want to host your own virtual baby shower either for yourself or for friend, here are some useful tips.
Prep your materials
First, decide what types of material you would need for your games and which materials you need to mail out to your guests ahead of time.
Set registries with a deadline
Next, create a baby registry and ask that all gifts be purchased by a specific date, so that the mother can receive the gift and thank the guests during the virtual baby shower.
Pick your venue
Choose an online venue that works for the majority of your guests. Google Hangouts is a great space because many people already have a Gmail account. Skype could also work if most of your guests have a Skype account. Be sure you know how to navigate the platform. Periscope might even be an option, if your guests use that platform as well. Notify guests in advance if they need to download an app or if they need to install any software onto their computer.
Set and share the time
Some things are the same as a face-to-face shower, like letting your guests know the time, date, and place ahead of time to put on their calendars.
Distance doesn't have to be a divider
Consider having a baby shower for your family or friend that lives out of town, may be deployed, or simply can't be there, to remind them that they are still loved and appreciated, even when they are miles away.
Mommies, have you ever participated in a virtual baby shower? Please leave your comments below.