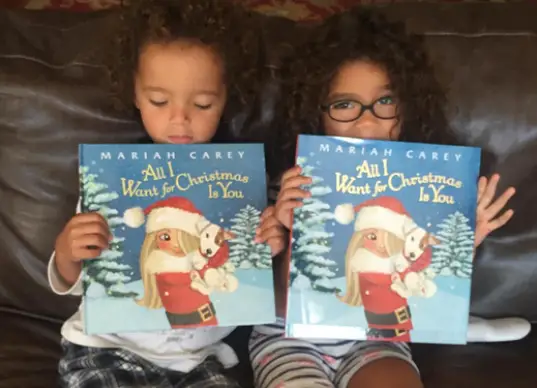 As I search through hundreds and hundreds of books at the library, trying to find books that will engage my children, I am always happy to find those that are authored by some of my favorite celebrities.  In addition to making great music, films or being great athletes or politicians, it is nice to see that they have left a mark in the world of children's literature as well.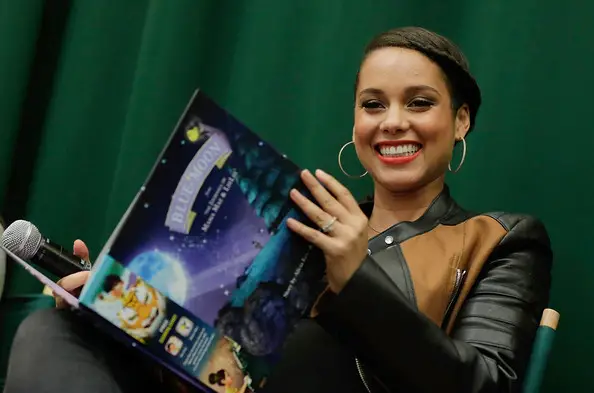 1. Alicia Keys
The Journals of Mama Mae and Lee Lee is an app that follows a little girl LeeLee and her Grandmother who is voiced by Della Reese.  Users can explore original stories and music by Alicia Keys, write in their own journal and play a virtual piano that displays the notes as you play.  Mookey, which continues the Mama Mae series is also available on the iOS platform.  Both apps are available to preview for free and contain in-app purchases for the full versions.  These apps are also the precursor to the printed book Alicia Keys authored titled Blue Moon.
2. LeVar Burton
Many of us grew up watching Reading Rainbow on television.  Now our children can experience Reading Rainbow on their tablets or online.  After Reading Rainbow the television show was taken off the air, Levar Burton and his business partner purchased the rights to the program and created the app.  The app is available to preview for free, and is unlocked with a subscription.
LeVar Burton has also recently authored a book called, The Rhino Who Swallowed the Storm.  This is a unique story that helps children deal with traumatic events in their lives.
3. Whoopi Goldberg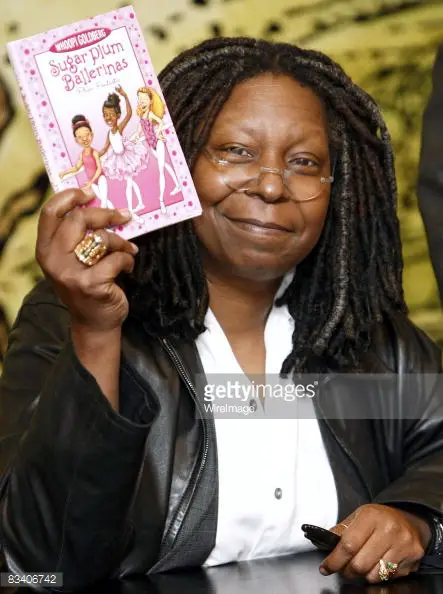 The Sugar Plum Ballerinas is a popular chapter book series aimed at children in grades 2-4.  The series contains six chapter books with illustrations sprinkled throughout the text.
4. Kareem Abdul-Jabbar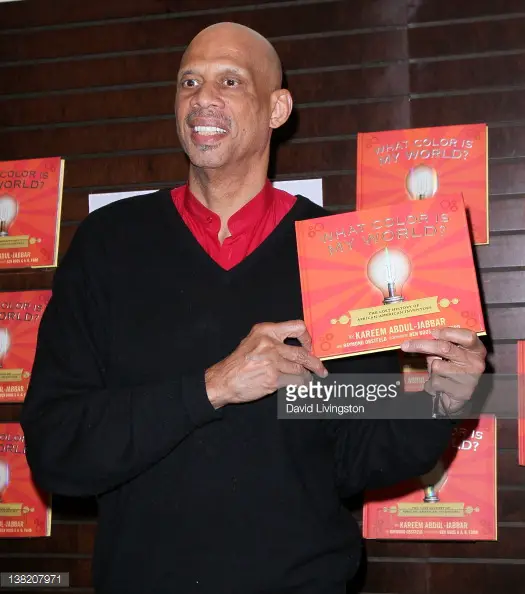 Kareem Abdul-Jabbar once said, "If I hadn't become a professional basketball player, I would have become a history teacher."  It is no surprise then that he is the author of a children's books that infuses lessons about Black history.  I found What Color is My World? when I was researching information on African American inventors.  This book starts off with two siblings that are moving into a new home.  They encounter an elder who is helping fix up their new home and learn about many African American inventors.
Kareem Abdul-Jabbar also has two other children's books that he has authored: Sasquatch in the Paint  and Stealing the Game.  Both are basketball themed junior novels.
5. President Barak Obama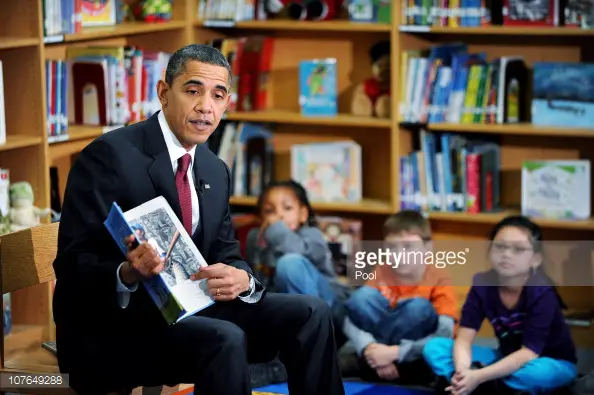 Told with elegant prose and illustrations of role models, President Obama pens a letter to his daughter teaching them lessons from great historical figures in Of Thee I Sing.  The letter references figures such as Billie Holiday, Cesar Chavez, Hellen Keller and more.
6. Spike Lee and 7. Tonya Lewis Lee
Some of us may be old enough to remember the classic scene from She's Gotta Have It, where Mars Blackmon beggs Nola to not break up with him.
Year later, after becoming parents, Spike and Tonya Lee Lewis use this same phrase to author a classic children's book.  If you have not read Please, Baby, Please to your toddler, you are missing out.  This is one of those books your child will want to hear and read 1, 000 times.  It has beautiful illustrations by Kadir Nelson and lots of repetition, making it one of those books that are easy to memorize.  It is followed by an equally engaging book titled Please, Puppy, Please where siblings plead with their pet to behave.  The couple also authored another children's book called Giant Steps to Change the World.  This title is aimed at a slightly older children's audience and encourages children to follow their dreams.
8. Queen Latifah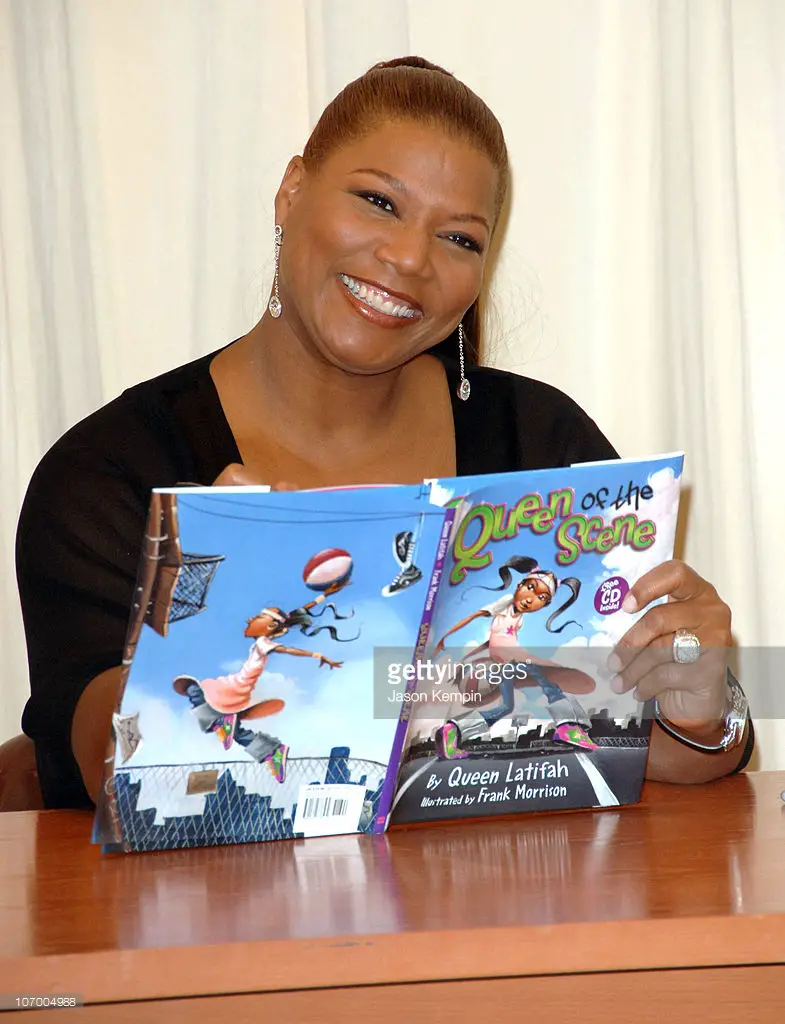 I cannot describe how elated I was to find Queen of the Scene on the bookshelves of the library.  The book came with a CD which is narrated by Queen Latifah.  It celebrates Black girls in sports, Hip Hop and poetry all at once.  It is illustrated by Frank Morrison and is classic literature for young children.
9. Kim Wayans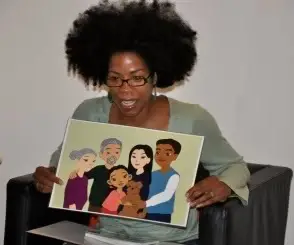 Another chapter book series with a Black girl protagonist is the Amy Hodgepodge series by Kim Wayans and her husband Kevin Knotts.  This series follows a formerly homeschooled girl with a multi cultural background as she transitions into public school, meets new friends and embarks on new adventures.
10. Tia and 11. Tamera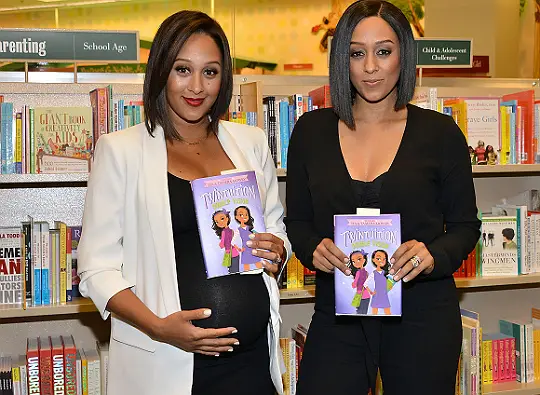 Another chapter book that looks like it is headed in the direction of becoming a series is Twintuition. The first book Twintuition: Double Vision is about tween twins Cassie and Caitlyn who are psychic.  The next book, available for pre-order now and due to be released in May of 2016 is called Twintuition: Double Trouble.
12. Ziggy Marley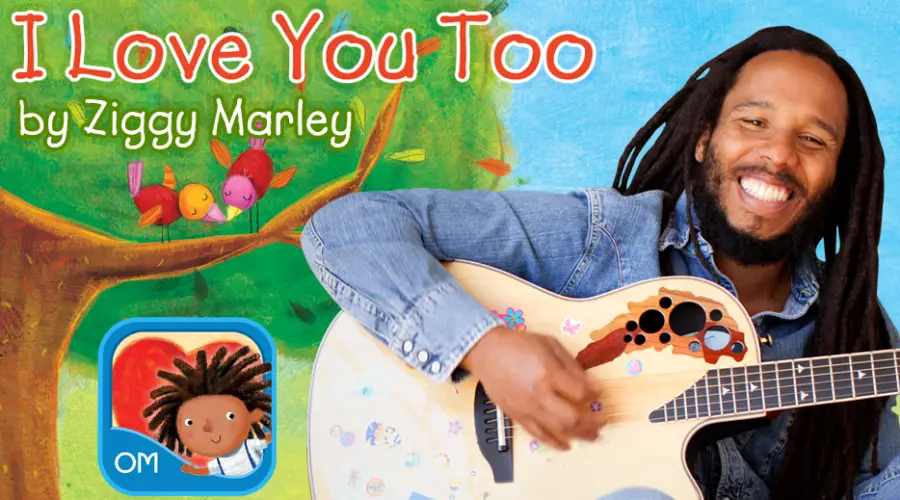 I love You Too, is an example of how art can take multiple forms.  Written originally as a song, then printed into a physical book, I love You Too is now an interactive app.  Inside the app, children can choose to hear a narration by Ziggy Marley, or parents can individualize the story by adding their own vocal narration.
Ziggy Marley isn't the only artist to take his song lyrics and convert it into a children's book.  Bob Marley, Mariah Carey,   Pharrell and Will Smith are other artist whose song lyrics are now considered children's literature.  It is always fun to listen to the song while turning the pages of the book.  This technique can also aid in having your child learn sight words.
13. Bob Marley –One Love
14.Mariah Carey-All I Want for Christmas
15. Pharrell- Happy
16. Will Smith-Just The Two of Us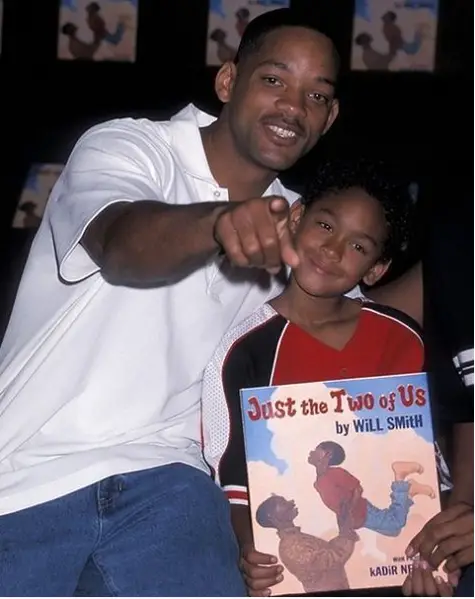 I look forward to checking out the following books from the library in 2016.
17.  Jada Pinkett Smith
With photographs of young girls, Jada Pinkett Smith delivers an affirmation of hope and courage to a young generation with Girls Hold Up This World.
18. Dionne Warwick- Say A Little Prayer and Little Man
19. Misty Copeland-Firebird
21. Taye Diggs-Chocolate Me and Mixed Me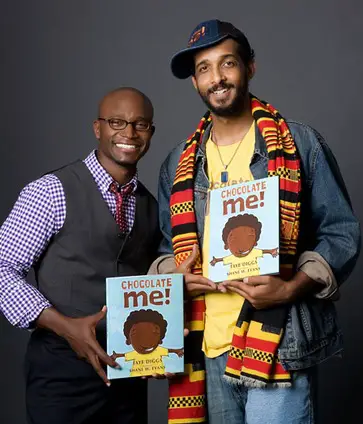 22. Garecelle Beauvais-I Am Mixed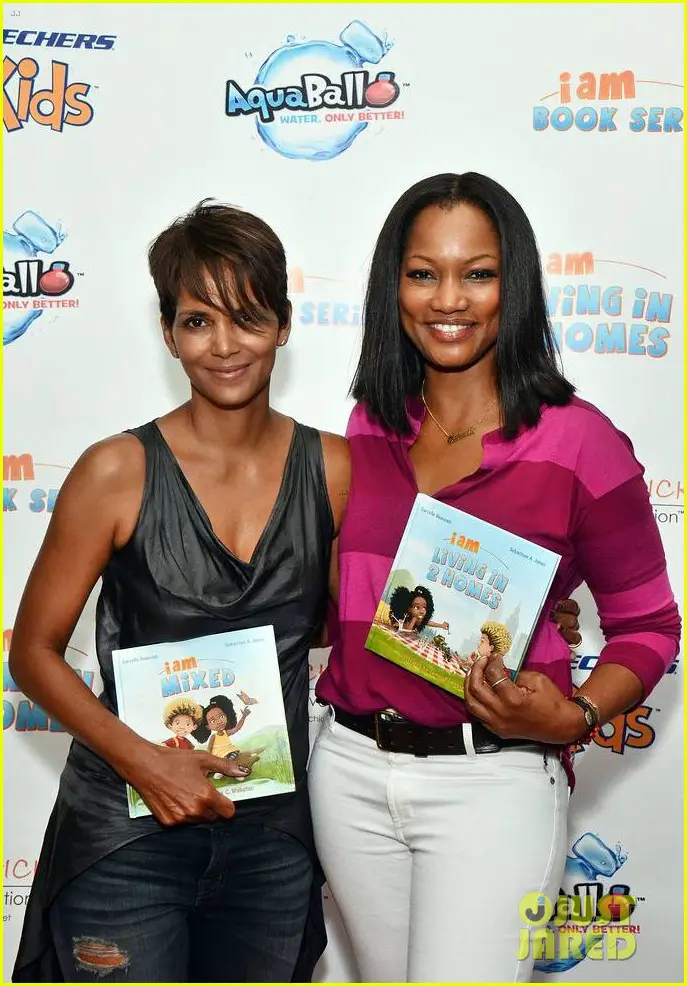 23. Tisha Campbell Martin-My Brother Doesn't Want to Play: Autism From a Siblings Perspective
24. Holly Robinson Pete-My Brother Charlie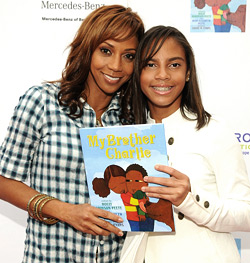 25. Nick Cannon-Neon Alien Ate My Homework and Roc and Roe's Twelve Days of Christmas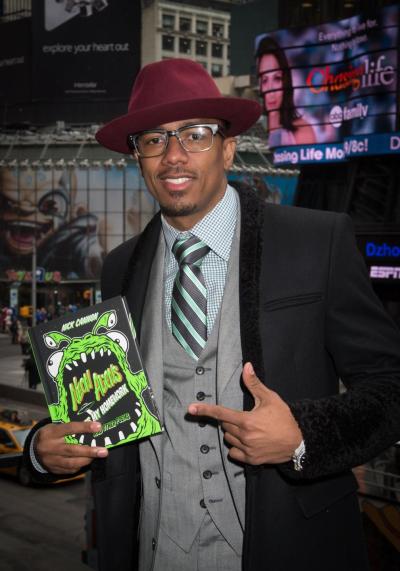 26. Shaquille O'Neal- Little Shaq and Little Shaq Takes a Chance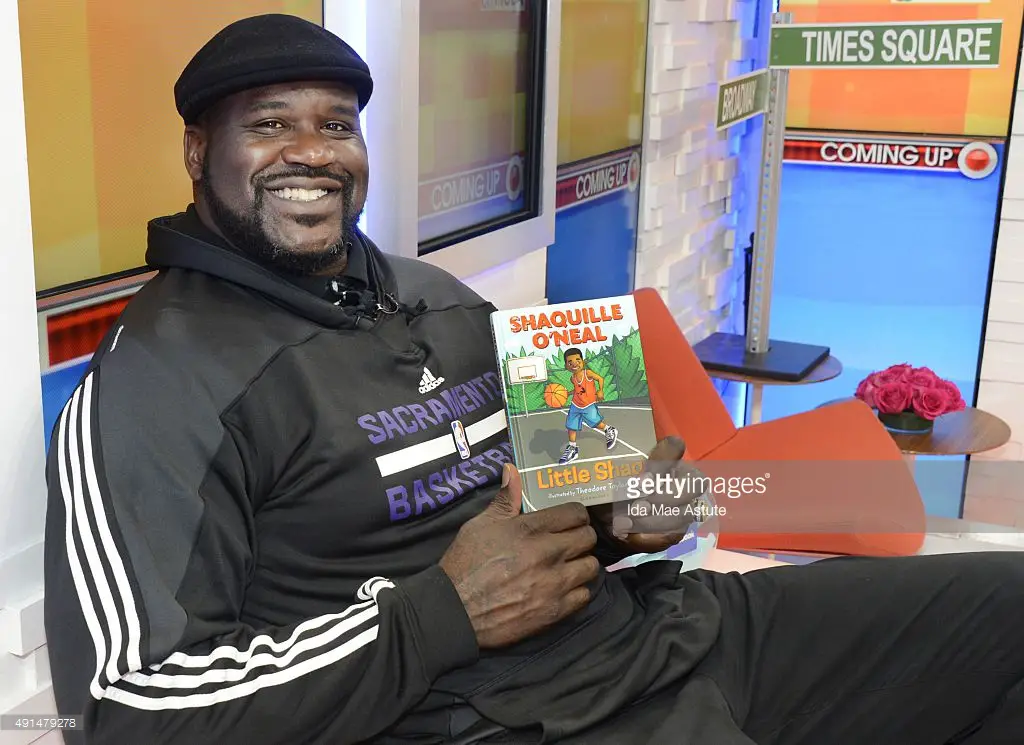 27. LL Cool J-And The Winner Is
28. George Foreman-Let George Do It
29. Terrell Owens- Little T Learns to Share
30. Tiki Barber and 31. Ronde Barber- Babar Game Time Books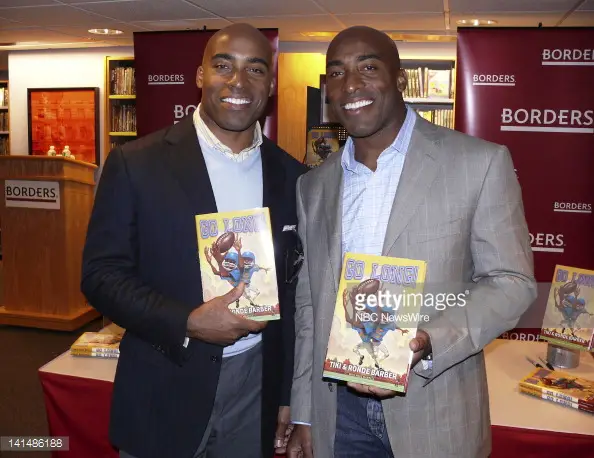 32. Common-I Like You but I Love Me and The Mirror and Me