1. My mother said I must always be intolerant of ignorance but understanding of illiteracy. That some people, unable to go to school, were more intelligent and more educated than college professors.–Maya Angelou
2. Education is our passport to the future, for tomorrow belongs to the people who prepare for it today.–Malcolm X
3. Education is the most powerful weapon which you can use to change the world.—Nelson Mandela
4. I don't think it matters what school you go to, but I think it's important for parents to be involved. And to know that when school stops, learning continues, and to continue teaching at home. –Erykah Badu
5. Poor people cannot rely on the government to come to help you in times of need. You have to get your education. Then nobody can control your destiny.—Charles Barkley
6. [K]nowing the only way out is education, even if you don't have parents that are extraordinarily wealthy. I understand that I have to be an active participant in [my daughter's] education in order for her to thrive in the world.–Viola Davis
7. We must remember that intelligence is not enough. Intelligence plus character-that is the goal of true education. The complete education gives one not only power of concentration, but worthy objectives upon which to concentrate.–Martin Luther King Jr.
8. Education is that whole system of human training within and without the school house walls, which molds and develops men.–W. E. B. Du Bois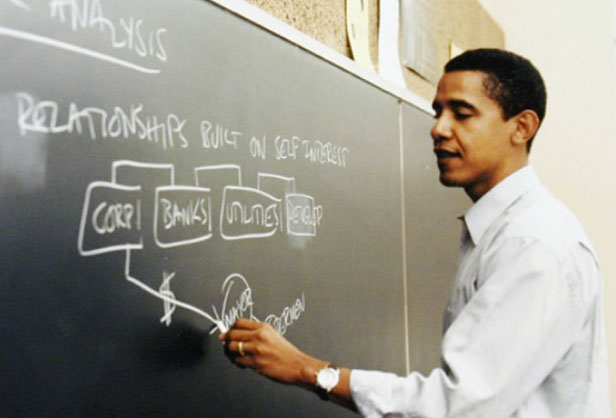 9. You know, sometimes I'll go to an 8th-grade graduation and there's all that pomp and circumstance and gowns and flowers. And I think to myself, it's just 8th grade … An 8th-grade education doesn't cut it today. Let's give them a handshake and tell them to get their butts back in the library!–Barack Obama
10. Education is transformational. It changes lives. That is why people work so hard to become educated and why education has always been the key to the American Dream, the force that erases arbitrary divisions of race and class and culture and unlocks every person's God-given potential.–Condoleezza Rice
11. The greatest education in the world is watching the masters at work.—Michael Jackson Â
12. There is no profession more essential than that of an educator, and it's time for all of us to embrace and celebrate their importance and contribution to America's children.–Queen Latifah
13. When I was in school, my mother stressed education, I am so glad she did. I graduated from Yale College and Yale University with my master's and I didn't do it by missing school.–Angela Bassett
14. Traditional education is based on facts and figures and passing tests – not on a comprehension of the material and its application to your life.—Will Smith
15. I wish I had known that education is the key. That knowledge is power. Now I pick up books and watch educational shows with my husband. I'm seeing how knowledge can elevate you.–Mary J. Blige Â
16. I was really lucky because I went to an all-girl school and that single sex education really helped me because I really learned to bond with women and to not compete with or compare myself as much because we were all allowed to be ourselves and be unique and kind of have our unique strengths.–-Kerry Washington
17. Inclusive, good-quality education is a foundation for dynamic and equitable societies.–Desmond Tutu
18. I also tell them that your education can take you way farther than a football, baseball, track, or basketball will – that's just the bottom line.– Bo Jackson  Â
19. Stuttering is painful. In Sunday school, I'd try to read my lessons, and the children behind me were falling on the floor with laughter.–James Earl Jones
20. Education is everything – education is your power, education is your way in life for whatever you want to do.–Ciara
21. Unless children have strong education and strong families and strong communities and decent housing, it's not enough to go sit in at a lunch counter.–Marian Wright Edelman
22. Knowledge is the key that unlocks all the doors. You can be green-skinned with yellow polka dots and come from Mars, but if you have knowledge that people need instead of beating you, they'll beat a path to your door.–Ben Carson, Think Big: Unleashing Your Potential for Excellence
23. The mere imparting of information is not education.–Carter G. Woodson
24. Education is the key to unlocking the world, a passport to freedom.– Oprah Winfrey
25. Once you learn to read, you will be forever free.–Frederick Douglass
Mommies, what was your favorite quote from this list? Is there another quote you would add to the list? Please share
Angele is a wife to a wonderful creative husband, mother to two beautiful intelligent daughters and a lover of art, education and laughter. Â She is the creator and author of ABC remix.

Angele is a wife to a wonderful creative husband, mother to two beautiful intelligent daughters and lover of art, education and laughter. She is the creator and author of ABC remix