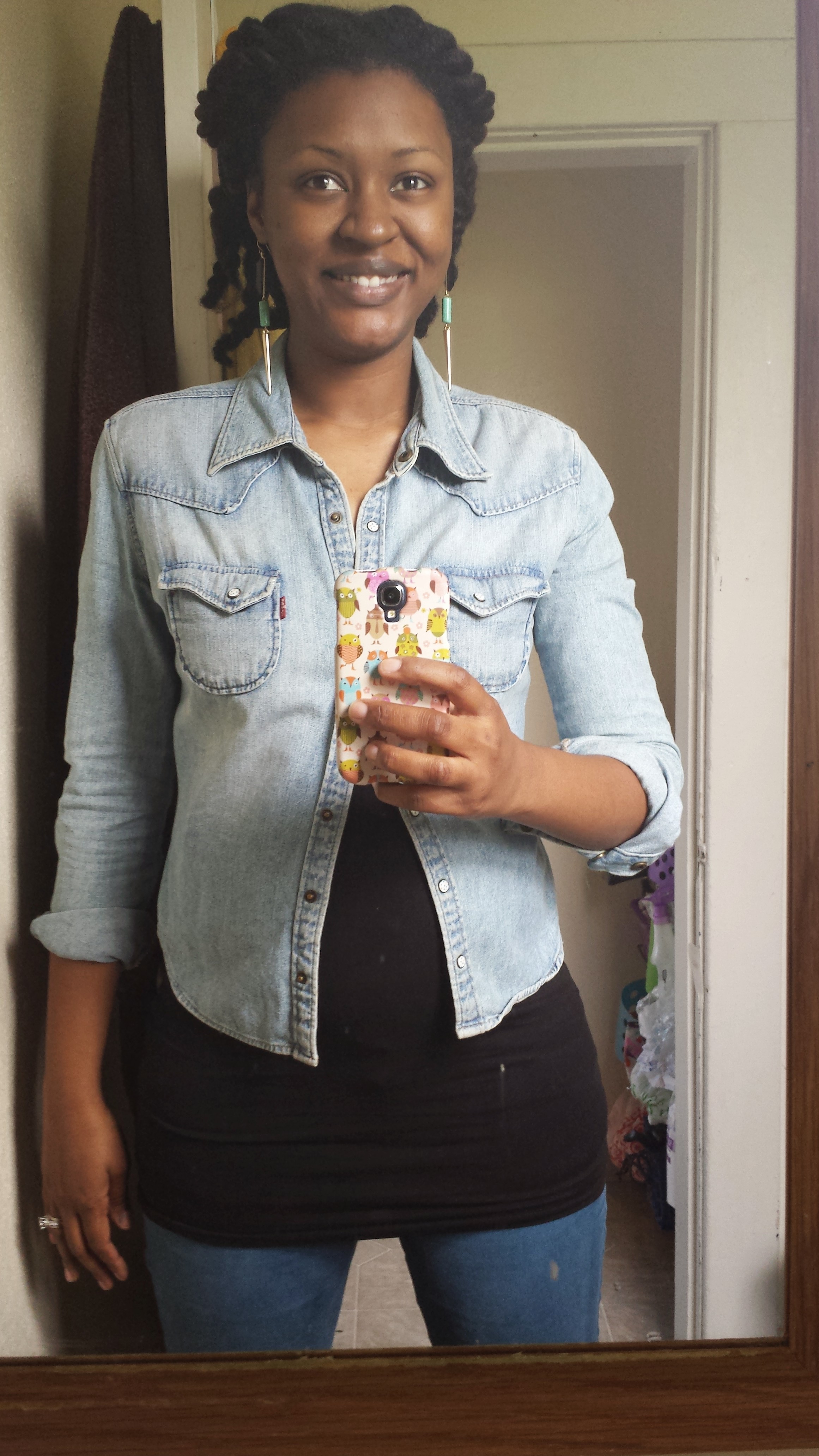 Pregnant at 16 weeks
During my first three pregnancies I struggled GREATLY with maternity clothes. No one ever explained to me that you should buy maternity clothes according to your normal size and that the only difference in maternity clothes is that you have more room in your belly area. Because I didn't know this during my first pregnancy I went a size up in maternity clothes assuming I needed to to accommodate my stomach. WRONG! I ended up looking even huger than I actually was, and feeling very boxy and frumpy. I can't even show you pictures from that pregnancy because I purposely stayed away from the camera. By the second pregnancy I learned how to purchase my size, but the cost of maternity clothes took a toll on my pockets. They cost more than my regular clothes, especially if I sprung for the nice quality ones. By the third pregnancy I was a little smarter, and swapped maternity clothes with friends or bought them from thrift stores. But that excitement soon ended because, well, let's just say not everyone has my sense of style.
But I didn't give up! On my next pregnancy I was determined to be comfortable and look and feel presentable. Plus, at that point, I'd gotten rid of all my maternity clothes and decided not to buy new ones, so I had to find an alternatives.
Here's what I came up with;
1. Stretchy tank tops with cardigans and jackets
I started by wearing my stretchy tank tops from Forever 21. The prices are fairly reasonable and the quality of the clothing is not bad. My shirt size has always been medium. Once I started growing in the belly area I moved up a shirt size to large so my shirts could stretch with my belly. I would then wear a light cardigan or cropped jacket over my tank or cami.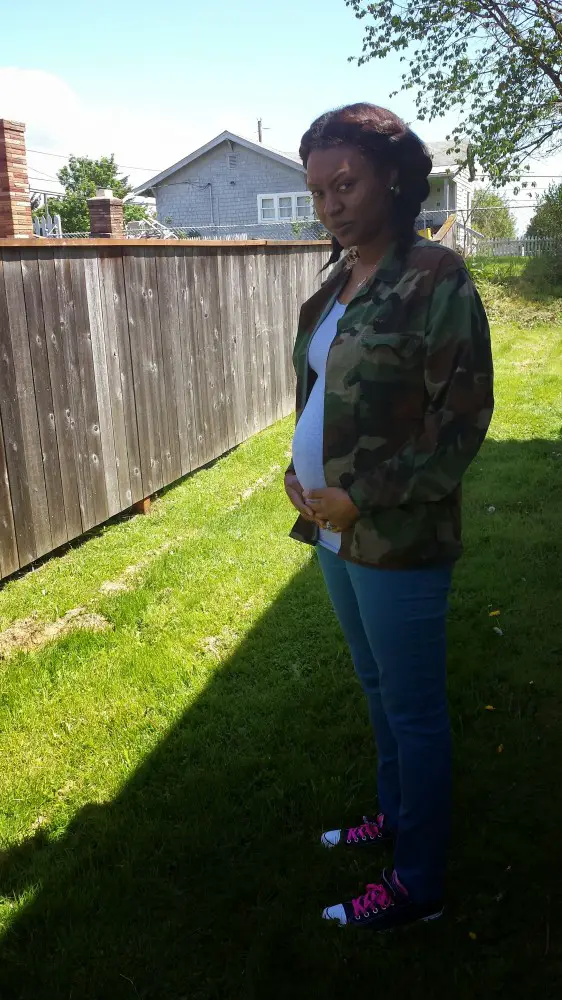 2. Bottoms that fall below the waist length
For bottoms I wore anything stretchy that fell below the waist line. I love Forever 21's thick long leggings for the Fall and Winter months, and their light capri leggings for Summer.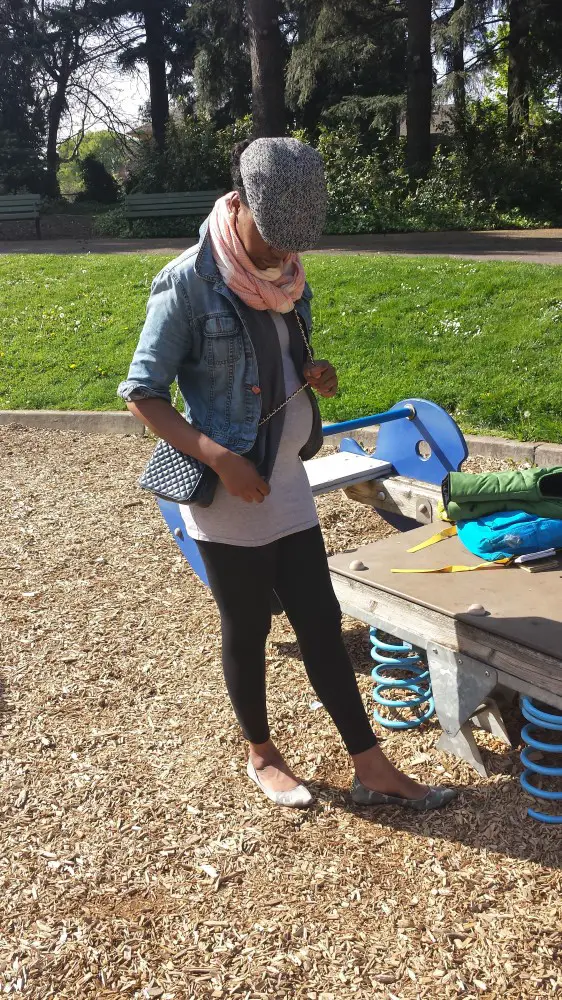 3. Only buy clothes that have at least 5% spandex
If you're buying clothes made out of cotton or jersey knit fabric make sure they are at least 5% spandex, and go one size up so they will grow with your belly. Another benefit of spandex is that it will shrink back down so you can wear the clothes after your pregnancy.
4. Flowy dresses
Anything that was flowy and gave me room to move around worked for me.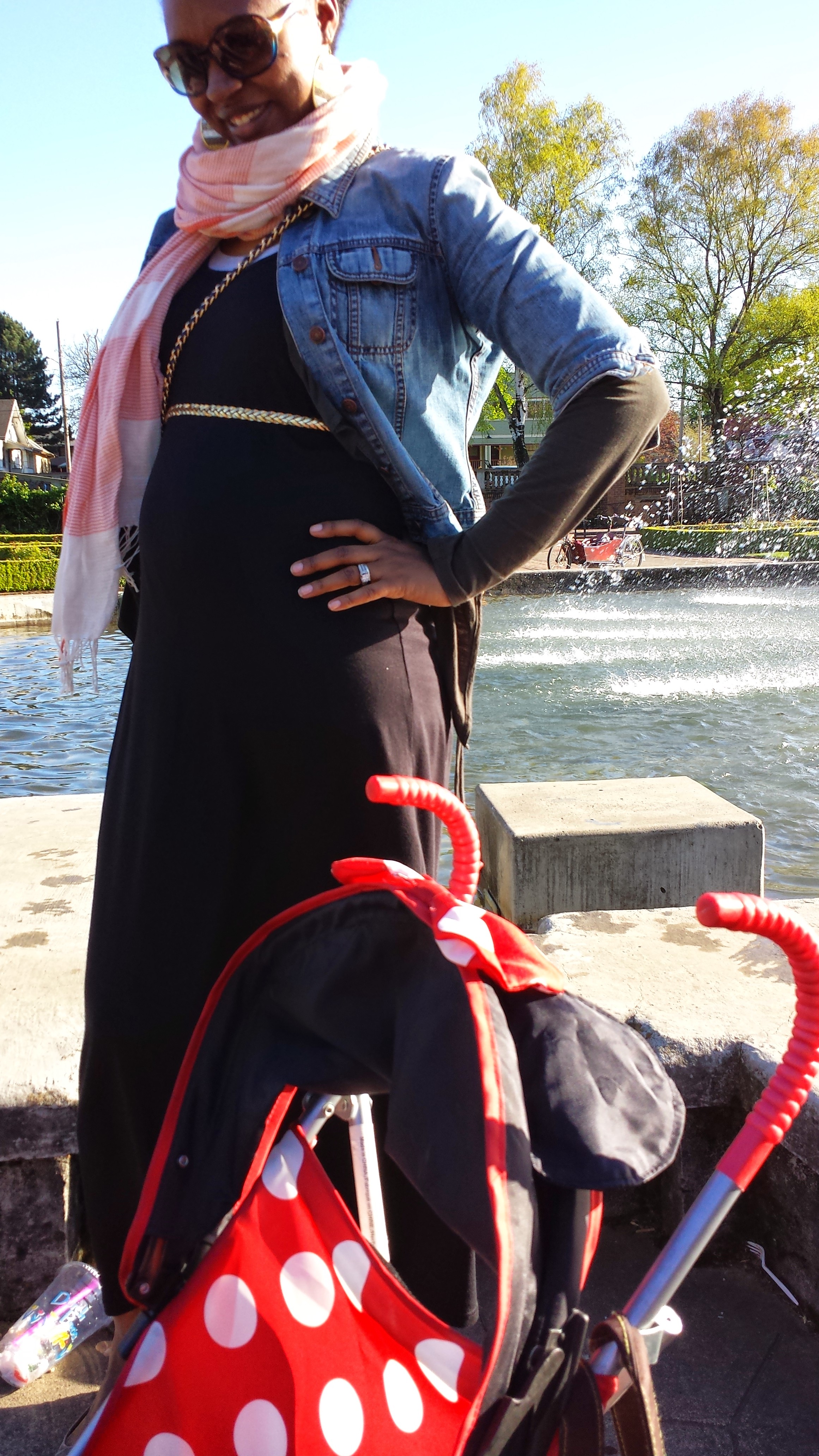 Pregnant at 14 weeks, maxi dress with belt added
5. Bodycon dresses as long tank tops
Another cool item to snag from Forever 21 are their Bodycon dresses. I turned these babies into long tank tops. They fit snug to my shape, covered my protruding belly and grew with me through my pregnancies. And the prices range anywhere from  $3.48 to $9.48
Taking this new route in maternity wear has helped me tremendously with my confidence in being pregnant. Here are some pictures below of my current pregnancy as to date.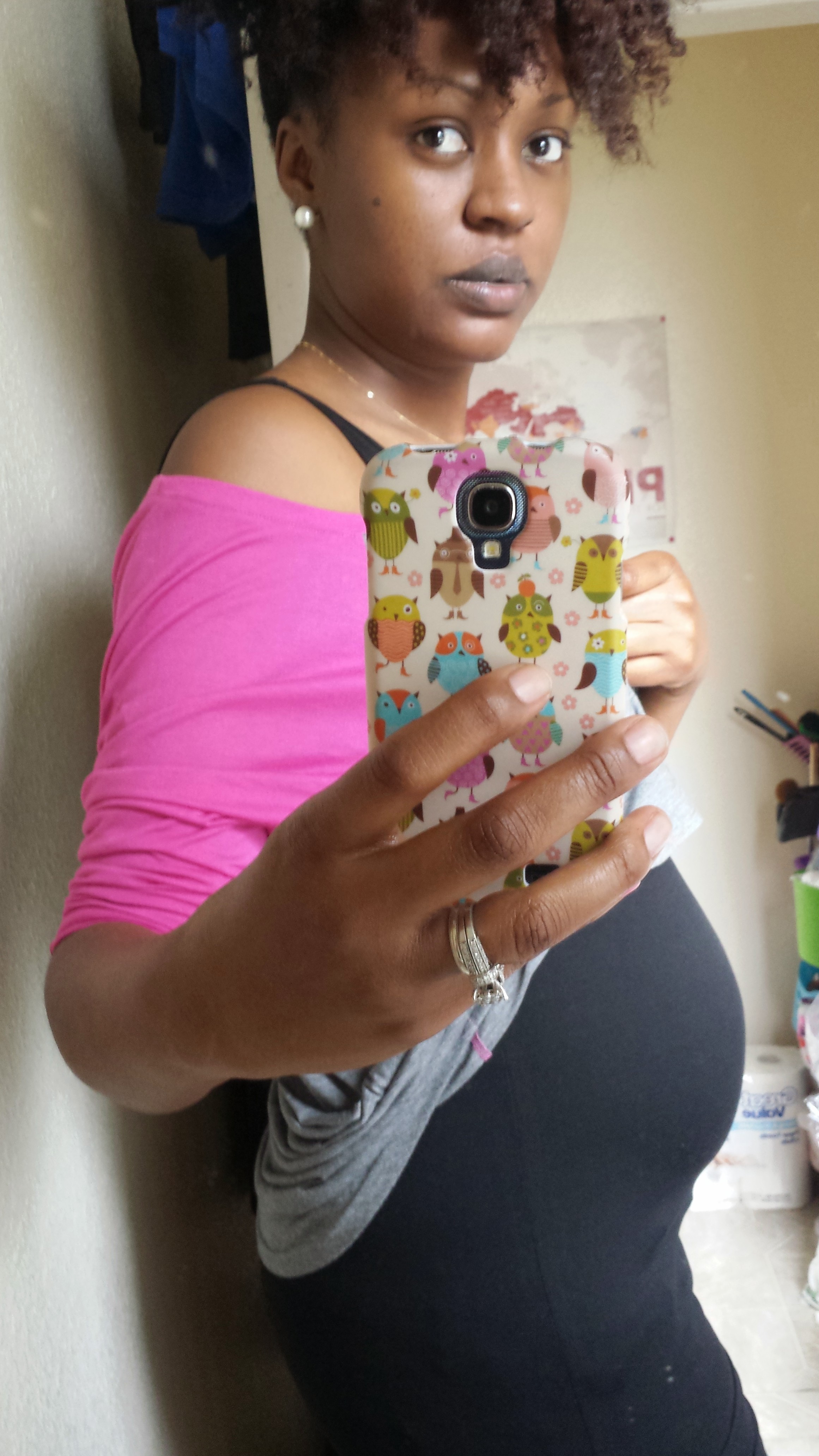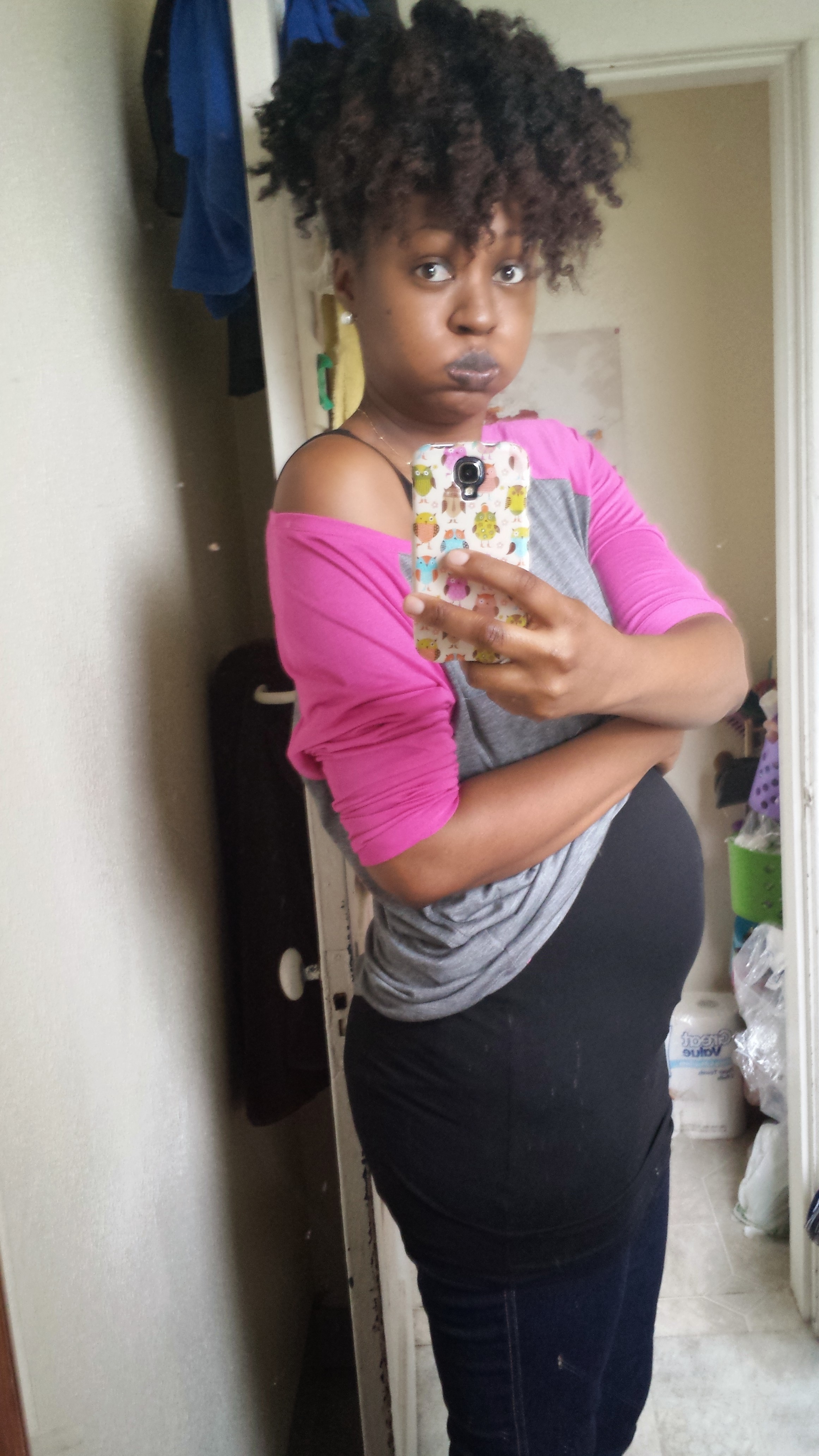 Pregnant at 17 weeks, Forever 21 Bodycon dress underneath loose fitting shirt
Mommies, do you have any tips to add? How did you dress during pregnancy without splurging on maternity clothes?