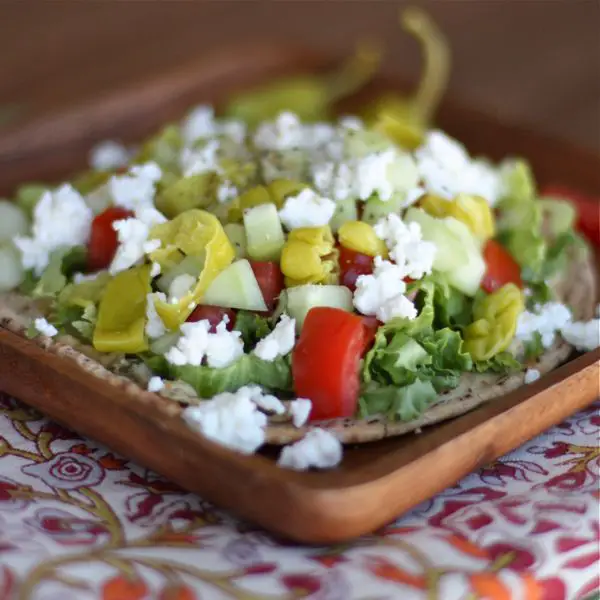 During high school, I did a course called 'Home & Family Management' and I learned all sorts of practical and useful things like how to clean kitchen a stove and refrigerator, how to make a budget and spend wisely. I really enjoyed writing out menus and creating meal plans, but, my teachers never grabbed the opportunity to show us the connection between the content in our textbooks and real-life. Since I've had to manage my own home, I have referenced my old textbooks, on a number of occasions, for the guidelines and strategies that make my life a little less insane. The fact is, we all have to eat and manage our homes, but most of us have a hard time figuring out how to keep the tummies fed, stay within our means and not waste time while we're at it. Most days, you'll find yourself going from the fridge to the cupboards to the counter, trying to decide what to make or you'll end up grabbing last minute meals on the road, which are usually costly, unhealthy or both and this cycle keeps repeating when you don't have a plan.
Planning your family's meals is an easy, time-saving, budget-friendly and healthy process that every home manager should master. It requires just a few minutes of brainstorming and a quick inventory of your kitchen cupboards to start off. Once you've selected the meals you want to prepare, you can shop for the needed ingredients and then just follow the menu plan. Choosing your daily meals in advance is easy, because you already have a history of your family's food likes and dislikes. Plus, you know what dishes you can make well and enjoy making. The menu planning habit saves time because you will not spend time wondering what to cook, wandering around the store because you don't have a list or making repeat visits to the grocery store to pick up ingredients you suddenly ran out of. You will also save money by using up the ingredients you already have at home and buying only what you have planned for. More than anything else, properly planning your meals will ensure that your family is eating healthy, balanced meals, that you have lovingly prepared.
Planning Your Menu
1. Make a list of your family's favorite meals, or meals you know how to prepare.
2. Once you've made the list, take a look at your kitchen/pantry to see what ingredients you already have in store, then choose the dishes you can prepare based on those ingredients.
3. Once you've decided on that, get a calendar or notebook and choose which days you plan to make which dish. Start with just 7 dinners and once you've made it through a week successfully, you can plan for 7 breakfasts and 7 dinners. As you come up with new meal ideas, rotate weekly menus to add some variety.
Shopping From Your Menu
Having checked your cupboards and refrigerator for what you already have on hand, make a grocery list of the ingredients you will need.
4. When making your grocery list, try to determine which items you'll want to purchase weekly, bi-weekly and monthly. This will help you to spread the cash around appropriately. Then, you can plan to buy the staple items in bulk, e.g. whole grains, cereals, dry and canned beans, nuts, dried fruits, pasta and spices.
5. Try to reduce or eliminate the amount of heavily processed and packaged foods you buy – to save money and improve your health.
6. Choose locally-grown and seasonal produce, because they will be the freshest and most nutritious. If your menu plan has shredded cabbage as a side salad, but you get to the grocers and realise that romaine lettuce is on special, it is perfectly fine to switch things up if the savings are significant. Just be careful to stick to your list (don't waver too much from the original plan) and avoid buying on impulse.
7. If your supermarket or green grocer delivers items, ordering online is another excellent way to cut down on the time and money spent.
Cooking From Your Menu
8. The most important thing to do when cooking from a menu plan, is to use the perishables first. If you got a deal on lots of fresh produce, try to portion, package and freeze them for using later. Otherwise, you end up with spoilage.
9. Practice stock rotation: Don't pack all the new groceries in the front of your cupboards while the older items get pushed to the back and eventually go bad.
10. Try cooking in batches and storing meals in the freezer. It doesn't need to be a month's supply of bean stew, but if you can make two or three dinner's worth of stew and pack them in separate containers for freezing, then you will have dinner ready in 10 minutes on those nights you're too busy to cook. If you get around to it, you can also pre-pack and, even flavour, your cereals for breakfast. For example, serving oatmeal for breakfast 4 days a week doesn't have to be boring if you've flavoured it with cinnamon and brown sugar, dried apples and walnuts, peanuts and raisins, or coconut flakes and ginger. Besides, if you cook enough for two or more nights, you can announce that you're serving 'rechauffé' (a French cookery word which basically means 'left overs'). Rechauffé doesn't just mean re-heating the dish you ate the night before, because you can always take a dish and 'remix' it. This means, a main dish that was fried, can be simmered in some barbecue sauce and served as a brand new dish the following night.
11. If you're a bit lost for ideas, browse the internet for an avalanche of menu plans and recipes. But remember that it is best to start with things you already cook on a regular basis. This is an example of 7 dinners I would make for my family, and these dishes are pretty easy to make once you have a plan. Aside from the Chow Mein (stir-fried), all the dishes are 'boiled' or tossed in the oven:
Lentil Stew with Polenta and Garden Salad
Pasta Bolognese with Garlic Bread and Steamed Broccoli
Chow Mein with Potato Salad
Lentil Stew with Jasmine Brown Rice and Tomato Slices
Curried Tofu with Roti and Steamed Broccoli
Creamy of Pumpkin Soup with Baked Bean Sandwiches
Spinach & Eggplant Lasagna with Mashed Potato and Garden Salad

12. If you don't know how (or don't want) to make 5 or 6 different main dishes for the week, serve the same main dish and just switch up the starchy side dish and veggies. Some of the options for sides include:
Rice: Long Grain, Brown, Basmati, Jasmine, Saffron.
Pasta: Spaghetti, Macaroni, Lasagna & Noodles: Lo Mein, Soba.
Starchy Vegetables: Potato, Sweet Potato, Yam, Breadfruit, Cassava, Plantain.
Flatbread: Roti, Wrap, Bammy, Pita, Tortilla.
Meal: Polenta, Fufu, Ugali, Dumpling.

13. To make things easy, decide on nightly themes, for example: soup on Saturdays, pasta on Wednesdays, and left-overs on Mondays. If you enjoy foreign cuisines, try Asian stir-fry or African stew nights.
14. Plan for nights off, whether you go out to dinner, get take-out delivered or just have rechauffé.
15. In planning for leftovers, choose dishes that you'll want to 'Cook Once and Eat Twice' or dishes that you'll want to 'Fix then Remix', e.g. a side dish of rice turned into a main dish of fried rice.
Once you master these tips, you'll feel comfortable to try new dishes and increase your repertoire in the kitchen. Then you'll wonder why you weren't planning your menus all along.
How do you do your meal planning? What challenges do you face with it? What tips would you add to this?
Didan Ashanta is a natural living enthusiast who blogs at DidanAshanta.com. A native of Jamaica, she currently lives in Tokyo with her husband and 1-year-old daughter.