Lindsey is a new writer for Baby and Blog, specializing in natural birth. See her previous articles here, and look out for more content from her in the coming weeks ?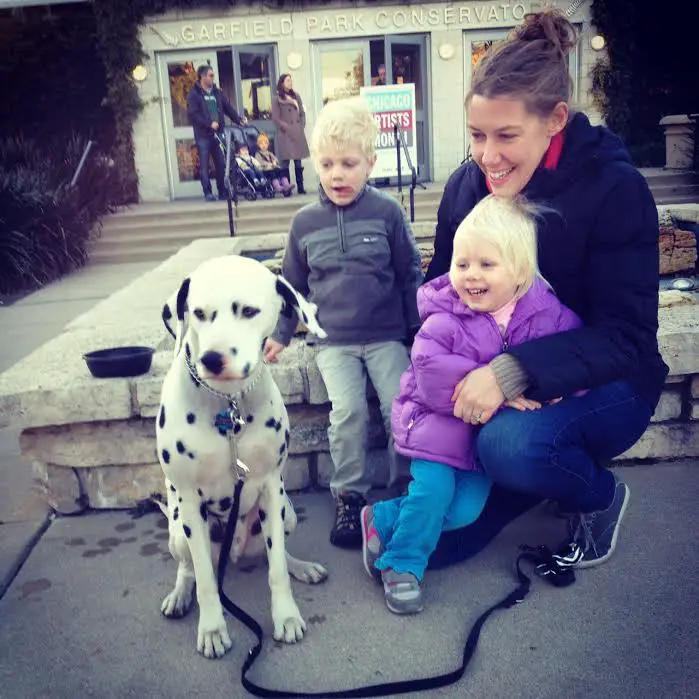 Tell us about yourself.
L: I live in Chicago. I am a stay-at-home-mom who works a little bit. I'm a birth doula, and I teach childbirth classes.
What are your life interests and passions?
L: I'm passionate about Jesus and the Church. I like to cook and bake and have learned a lot in the past few years about nourishing food, my current favorite being chicken pho. I'm fascinated by the incredible nature of pregnancy and birth. As we're gearing up to homeschool our kids, I'm digging back into education, which was my major in college.
Tell us about your children.
L: We have two kids – Caleb, 4 and Lily, 3. They are awesome – truly a joy and a blessing. Caleb is very curious and outgoing.  He loves knowing how things work and helping Daddy with projects. Caleb's favorite place is outside anywhere.  Lily is sweet and sassy! She's mostly a mama's girl and loves being held.  She enjoys playing with dolls and Legos.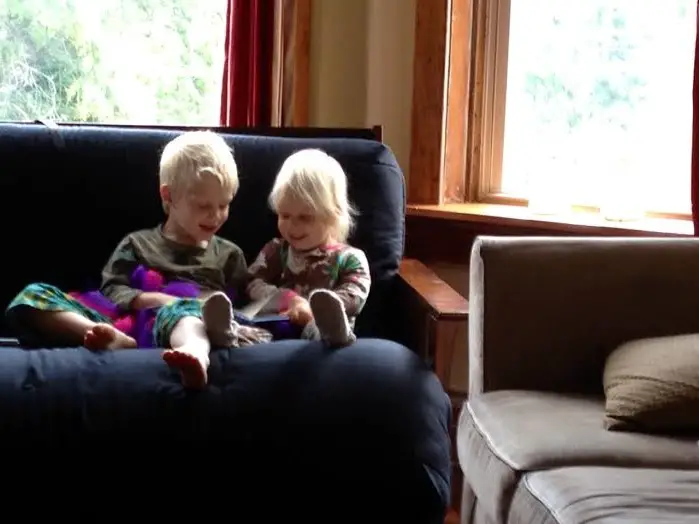 Tell us about your births.
L: Caleb's birth was a straightforward and textbook natural birth.  My water broke one day past my due date.  We walked at the mall, walked in our neighborhood, and walked in the waiting room.  Contractions slowly got stronger, and I was laboring pretty actively by the time I was admitted that night. My midwife was great and really helpful.  I was pretty free in my hospital room and spent lots of time in the shower.  I pushed for 2+ hours and he was born 23 hours after my water broke – 8 lbs 3 oz. It was hard but wonderful.
With Lily, I was induced at 37 weeks because she was measuring small (technically IUGR – intrauterine growth restriction) and my fluid was decreasing significantly. I had just trained as a doula and was frustrated as I watched a med-free birth disappear. It was Valentines' Day and the day before my birthday, so we dropped Caleb off and ate a fantastic dinner before checking in at the hospital.
They started Pitocin in the late evening.  Mike slept some and I labored overnight. Pitocin contractions were really crappy and being tethered to the bed made me mad, so I had trouble staying focused. We hadn't met with our doula yet, and I had asked her to hold off (HUGE MISTAKE!) since Mike didn't know her. At 10 the next morning, I was dilated to 4 cm.  Totally exhausted, I opted for the epidural and slept until that afternoon when I felt tiny Lily literally slip into my birth canal.  She was born 25 minutes later – 5 lbs 7oz. My midwife said my placenta was indeed "funky", and it was wise that we had induced. This was a huge relief to me.  The day was extra special because it was my 30th birthday!
How did you manage breasfeeding?
L: I nursed Caleb until 13 months and Lily until 15 months. I loved breastfeeding, though the first time around was extremely challenging. I don't remember ever considering not breastfeeding. I think it was just a natural extension of the rest of my life.
Interestingly, both kids were kind of weaned for the other one.  I had some early problems with Lily's pregnancy (placenta previa) and decided to wean Caleb to avoid any possible worsening. Lily was still nursing in the morning when Caleb started potty training, and I just couldn't do both – inevitably there was pee all over the floor.
In the early days of breastfeeding Lily, I "managed" the household by sitting Caleb in front of the TV while nursing his sister.  Later, breastfeeding just amounted to some household chores taking a backseat.  My floors were dirty, laundry was rarely folded, I didn't shower, etc.
7. How do you balance work and motherhood? How do you carve out time for yourself?
L: My work is pretty minimal, but I try to maintain boundaries to be able to be fully present in what I'm doing.  I leave the house one night a week and work at a local coffee shop for about 5 hours. I try to only spend one other time slot (usually a naptime) working.
I try my hardest to get up early – between 5 and 5:30. (Ok, mostly 5:30, sometimes 6.) I use this time to read, pray and think through the day ahead.  I've found the biggest challenge with early waking is the discipline of going to bed the night before, but it's always worth the peace that comes the next day. Our house is happier when I do this, but it's definitely not all the time.
Naptime is a staple. When my oldest doesn't nap, he does a rest/play time alone. I use the time for chores/dinner prep/meaningless blog surfing/work/napping. This daily recharge is really helpful for me.  I know that as my kids get older I will try to maintain it in some form.
What is your biggest parenting challenge right now?
L: Just one? I struggle with staying patient. I deeply desire to parent with peace but often struggle to remain calm.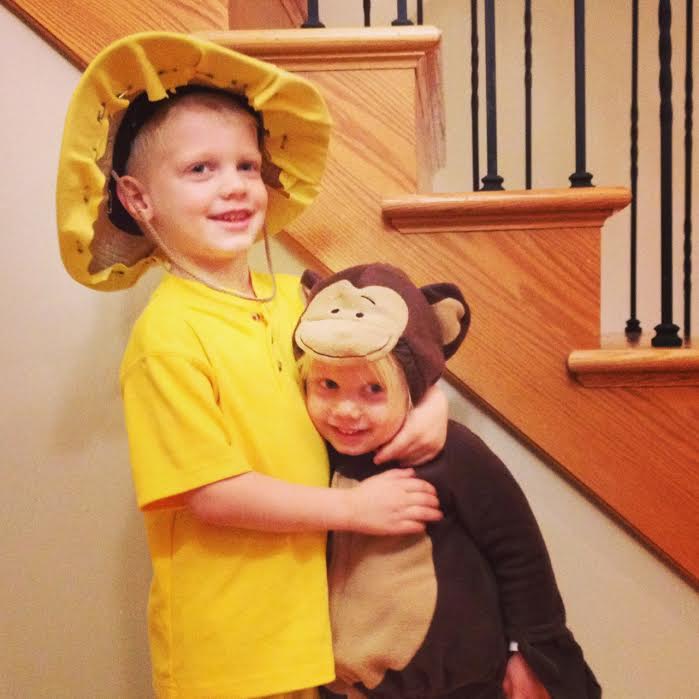 Who is your child-rearing support group?
L: My husband and I are a team, for sure. Our families are long distance but still involved and supportive.  Our church is our family, and we are loved well by many people there.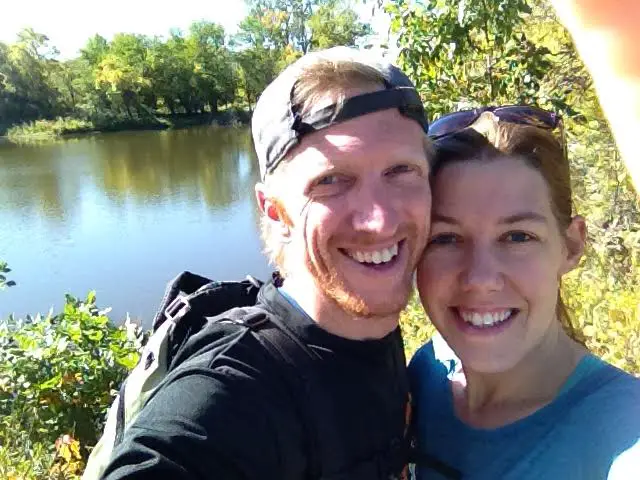 What is the most important value, ideal or philosophy that you want to impart to your children?
L: I want them to know they are loved and rescued by God and that Jesus is the most incredible treasure, worth more than anything else the world has to offer.
What advice would you give to a new mom?
L: Sometimes, you have to take it an hour at a time.
Lindsey is a new writer for Baby and Blog, specializing in natural birth. See her previous articles here, and look out for more content from her in the coming weeks ?