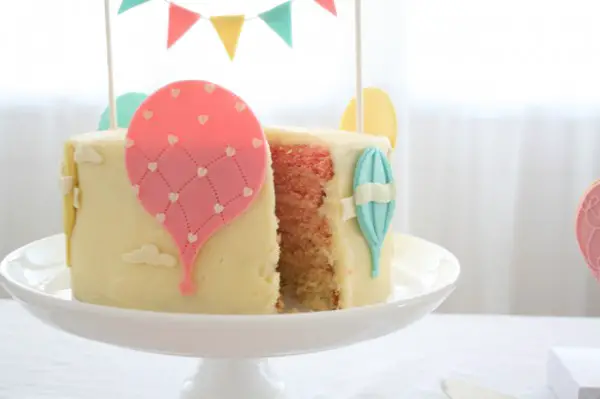 Baby showers are usually planned and executed by the expecting mother's circle of friends, as they help her prepare for her new bundle of joy. But, not every pregnant mother wants to hand over the reigns for this once-in-a-lifetime event; and that's perfectly fine – don't let anyone tell you otherwise. Maybe you don't like surprises, or since you've planned all your friends' showers, you know that can throw a great shower. Or, it could be that you just don't want anyone to mess up this milestone in your life, so you think it would be best for you to do it yourself. Whatever your reason, planning a baby shower is an excellent opportunity to celebrate new life with those who love and support you. Plus, it's the easiest way for your 'village' to make tangible contributions towards a resourceful and comfortable first year for your baby. However, just like planning any other important celebratory event, it's quite easy for you to get so overwhelmed by the fine details that the essence of the event may be lost in the process. Then, if you add to the mix your rollercoaster emotions, swollen feet, sore muscles and third trimester nausea – the situation can begin to look dismal in a quick minute! But, it doesn't need to – because your baby shower isn't about selecting the right decor, designing the ideal invitations nor hiring the best caterer. Your baby shower should be a moment for you to sit back and soak up the reality that your little one is on the way and for you to be reminded that you have people who care about your expanding family.
Over the last 10 years, I have been to a number of baby showers and I have to admit that though I've remained in touch with the parents and children from those showers, I hardly remember the details of any of the events. I just remember the emotional atmosphere that was created by the coming together of loved ones, who were enthused about welcoming a new life into their community. So, as you plan your party, please try to keep that in mind. This needs to be a time for absorbing the love and support from your baby's 'village'. Once that perspective is grasped, the next step is to make your guest list, decide on the theme, choose how you'll accept your gifts and select some party activities. If you're like me, you don't like run-of-the-mill, so I'll help you out with some baby shower inspiration, because we all know that you already have enough on your mind!
The following themes and activities are just to get your creative juices flowing, so you can mix and match them as you see fit:
1. Breakfast in Bed
Sometimes an expecting mother isn't able to move around easily, because she may be on bed-rest, for example. But, that shouldn't stop you from having a party! You can create an event that centres on you remaining in bed and being waited on, hand and foot. Suitable activities could be art and craft, like having guests design art for personalised baby onesies or games like Pictionary that allow for energetic but stationary fun.
2. Milk Bar 
If you're a mommy who plans to breastfeed, you may want to use your party as a time to celebrate the wonders of liquid gold. All the guests could be asked to wear white. All the food and beverages could be milk-based. (Non-dairy milks like coconut milk and almond milk are a safe way to have fun without triggering allergies or dairy sensitivities). You may serve snacks from booby-styled bowls, and beverages or condiments from nipple-topped cups and bottles. With milky-themed games, like posing in the most awkward nursing positions, spray-painted baby bottles (gold, silver and bronze) would make great trophies.
3. Sports Day BBQ
If you are able to host the party outdoors, a cook-out is a great way to get the men involved in managing all the food prep and games. This way, you and the other ladies get to relax and enjoy the fresh air. The dishes can be simple, but delicious and the games can be the type fathers enjoy playing with their children, like ball games, ring games, sprint races or hide -n-seek. A great way to calm a nervous, first-time Daddy.
4. Chocolate Spa
A deserving treat for any mommy-to-be is a day at the spa. So, you could load up on all sorts of chocolatey treats, while you get some pampering for your chocolate skin & curly hair. Some beauty therapists will do spa parties at your home, or you and your girlfriends could pamper each other. Add an ice-cream bar and just forget the extra pounds while you're at it. Because you won't be in spa mode for quite a while.
5. Dancehall
You may have been a party-lover or enjoyed dancing as a hobby before getting pregnant, but just spent months missing out on the party scene or took a break from your dance routine because of all the changes taking place in your body. Now it's time to arrange for some lively music and vibrant dancing! Ensure all your participants come prepared to shake their legs in dance offs or to show their love for music in DJ clashes.
6. Pregnant Papa
Don't leave the proud father out of the festivities. Let him and all his friends, your girlfriends' spouses, the grandfathers, your brothers – all the men – wear sand-loaded backpacks in front of them for the duration of the event. Just make sure to give them some vigorous sports to play while 'pregnant', and send them to 'Daddy Bootcamp' with diaper-changes, bath-duty and other fun parenting tasks.
7. Raffle
You may have already bought or received most of your baby gear, but you could do with some extra cash or some postpartum helpers. Have your guests enter a raffle to win something cool, like a gift basket or choosing your baby's middle name. Then allow your guests to sign up for gift certificates to service you as new parents with free meals, laundry service, babysitting, housecleaning or diaper changes.
In all your planning, remember to recruit your friends and relatives to help with pulling off the event. Once you've decided on your guest list, theme and activities, be sure to get some help with preparing the food, venue and other resources for the shower. It's important that you don't go overboard in being 'party host' or supervisor, because the point of a baby shower is to celebrate your little bun in the oven. Plus, you never know – your loved ones may still find ways of surprising you in the midst of the party that you planned. But, at least you still would have put on the baby shower of your dreams.
Ladies, what was your baby shower like? What creative ideas would you add to the list?
Didan Ashanta is a natural living enthusiast who blogs at DidanAshanta.com. A native of Jamaica, she currently lives in Tokyo with her husband and 1-year-old daughter.