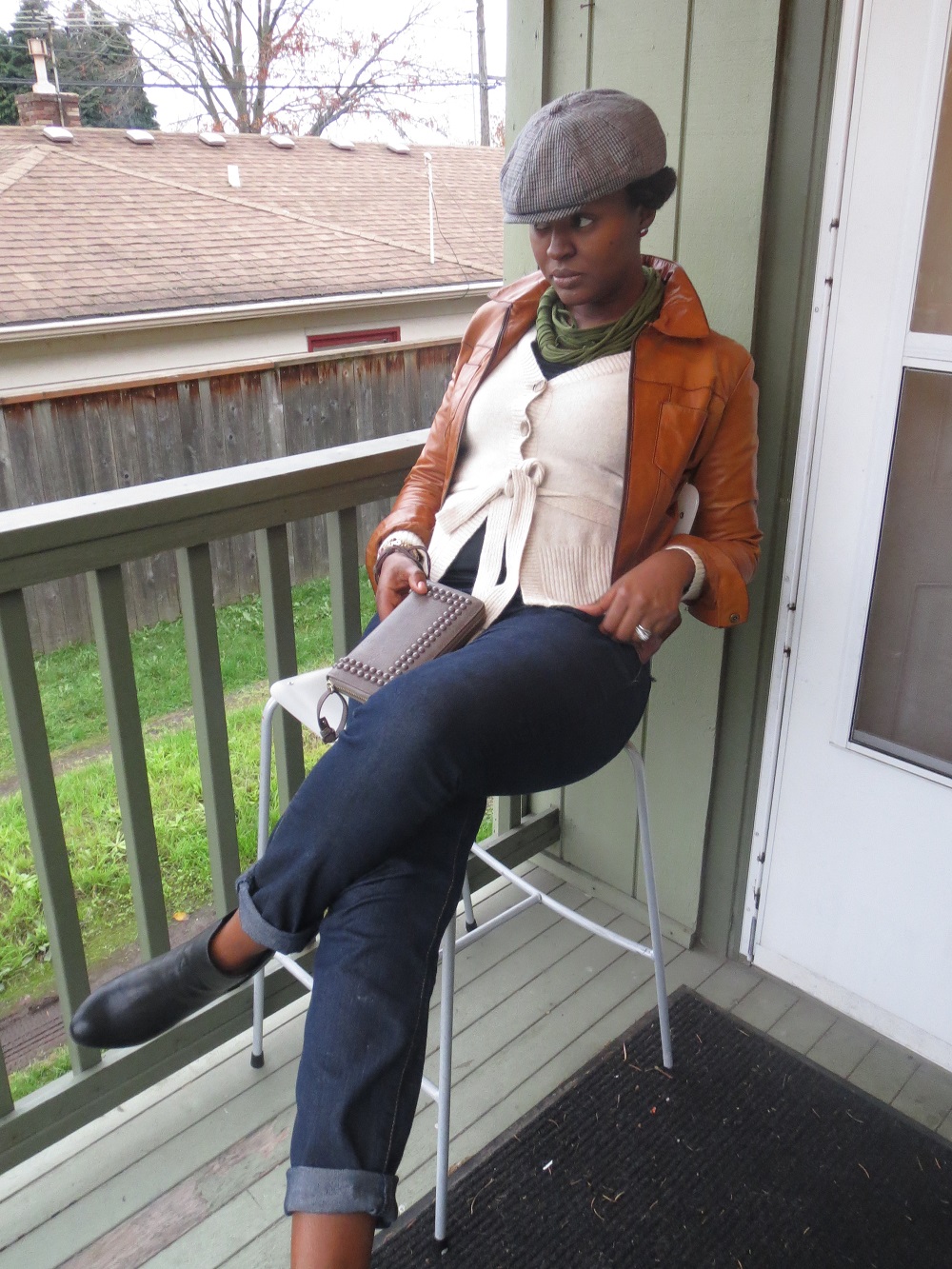 I would rock this look to a cafe with the hubby, Barnes and Noble with the kids (4 babies I might add), or our all around Family Day that we do Saturdays (museum, Goodwill for shopping, dinner)!
Although I'm a mom, I believe that I can still be both stylish and comfortable. Nothing in this outfit is new or recently purchased (except for the 'Believe' necklace that was given to me for my birthday recently). My style advice; make your old favorite pieces work for your present and future looks! And don't be afraid to be different!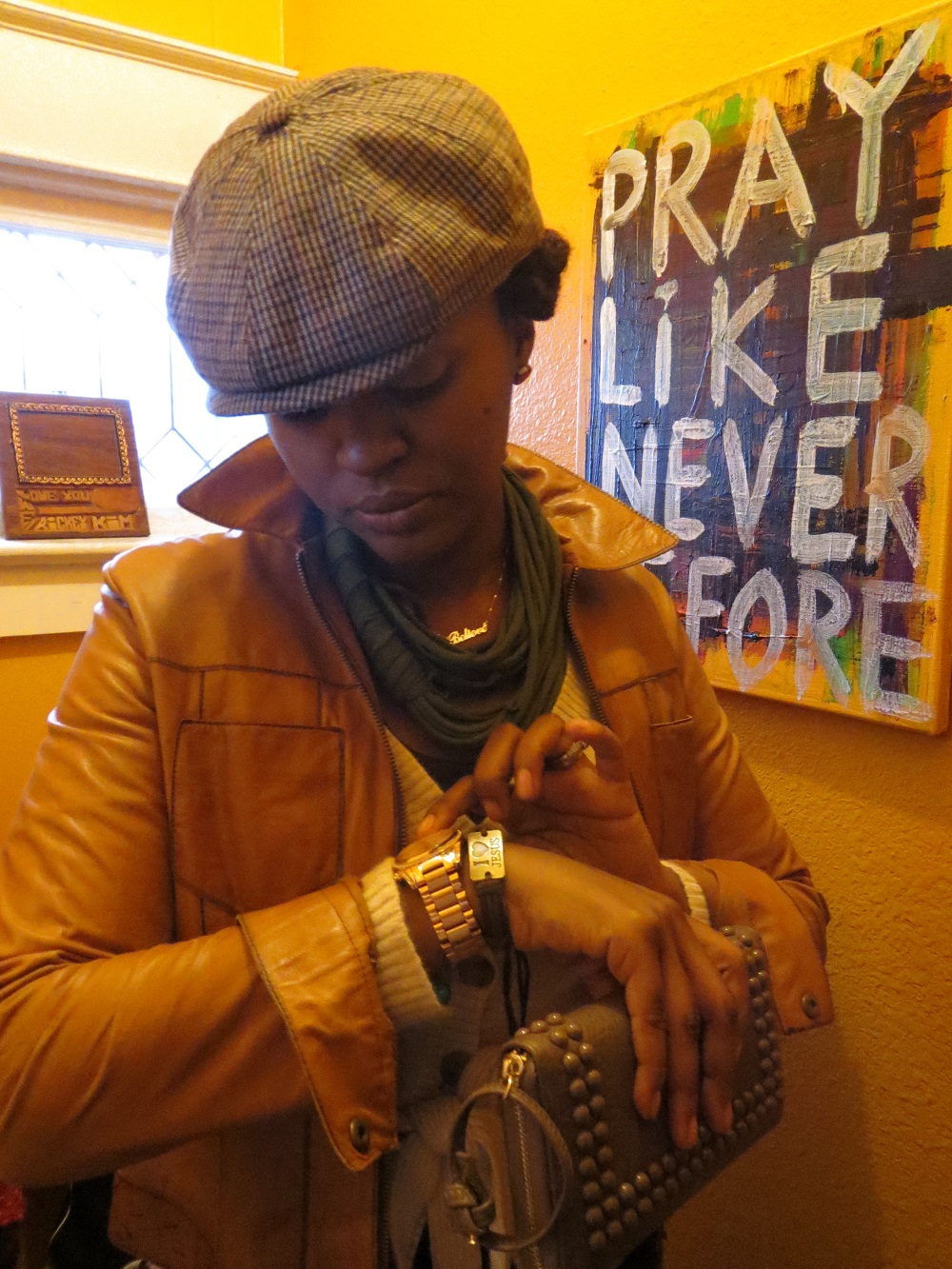 Leather Jacket – Wilsons Leathers
Sweater – Thrifted – Banana Republic
Jeans – Forever 21
Boots – Target
Bracelet – "ReBorYn" (My Jewelry Line)
Earrings – ReBorYn
T-Shirt Scarf – DIY (Yes I made it)
Hat – Borrowed from the Hubby
Hair – Twist Protective Style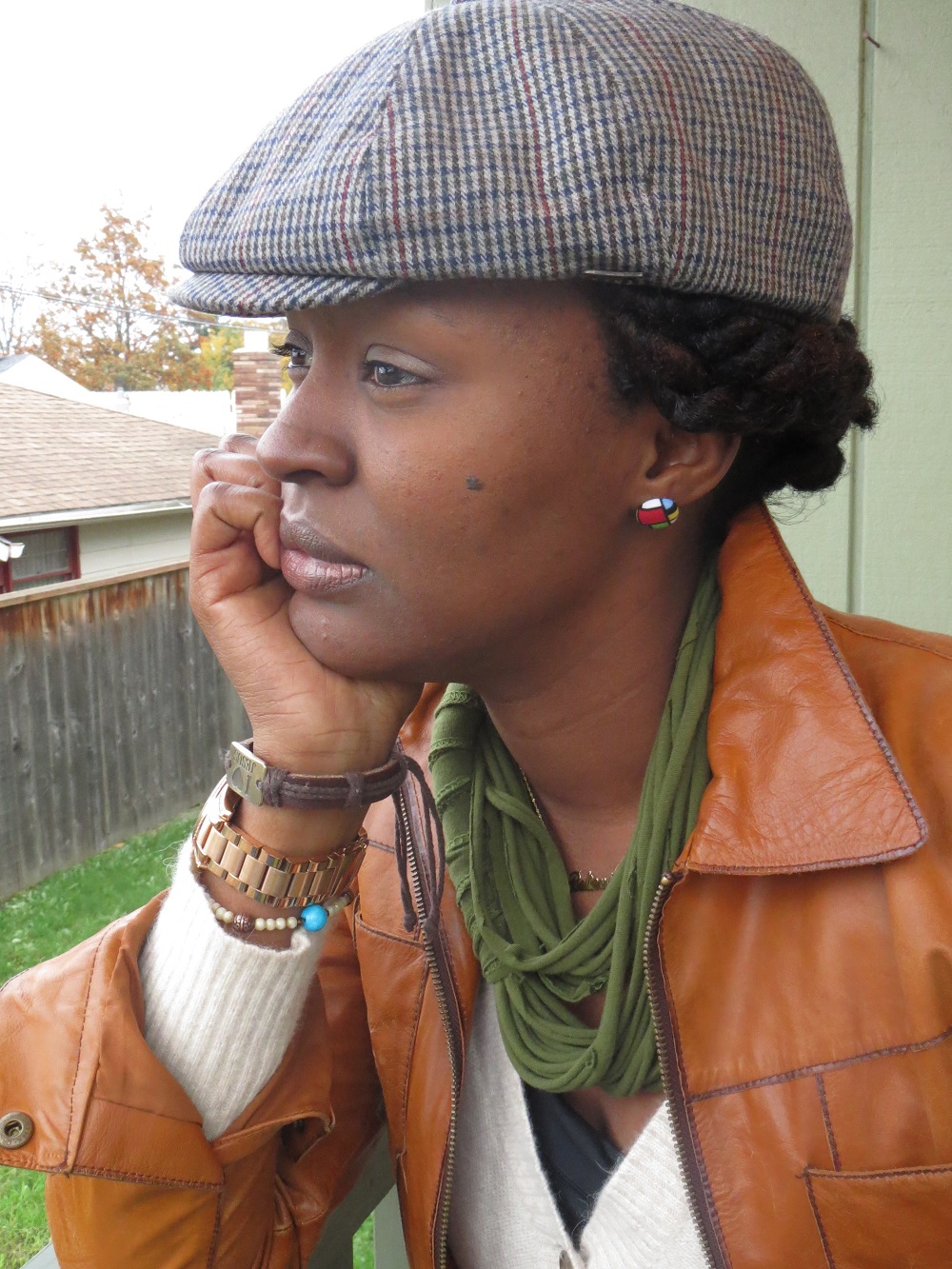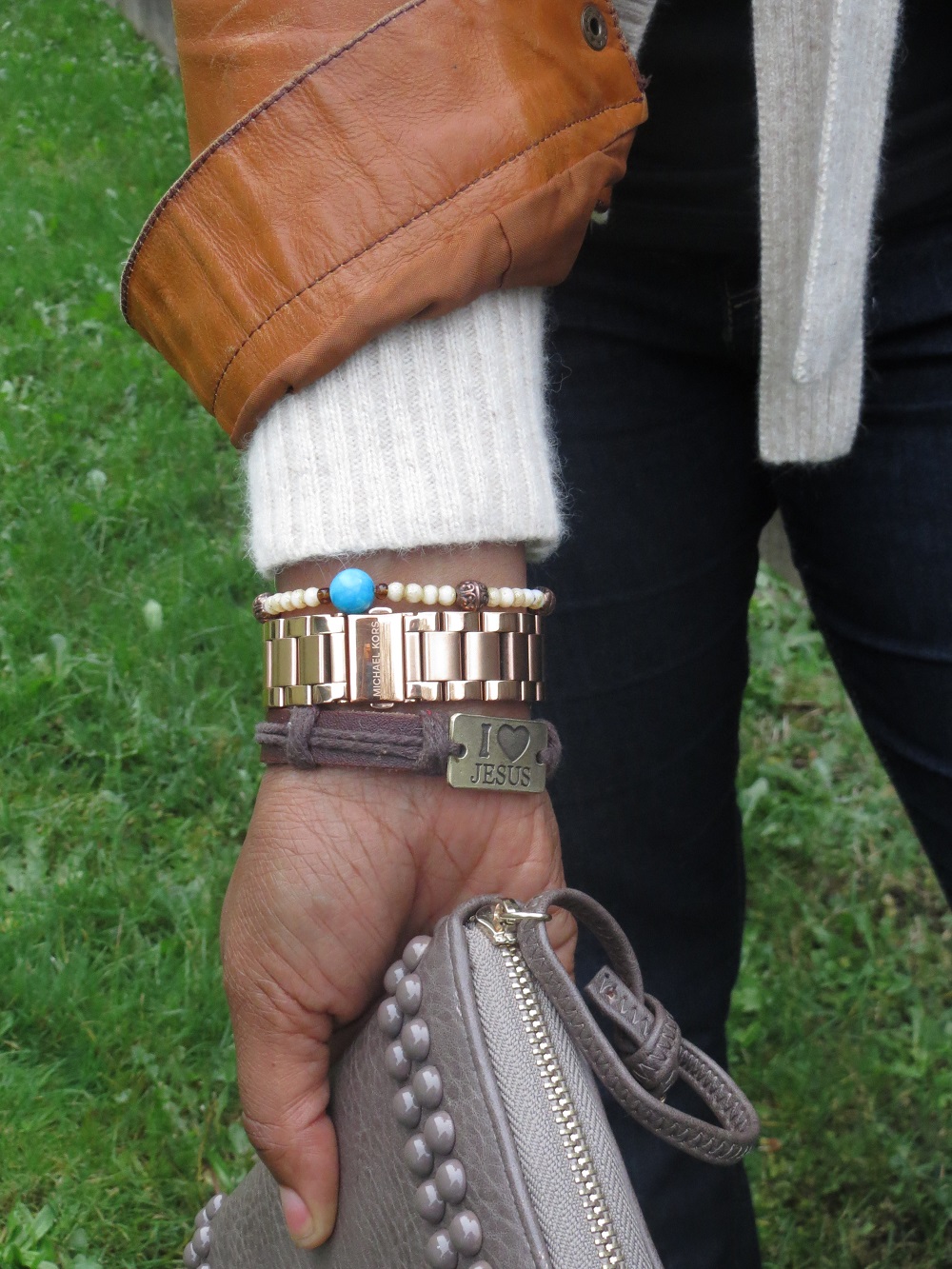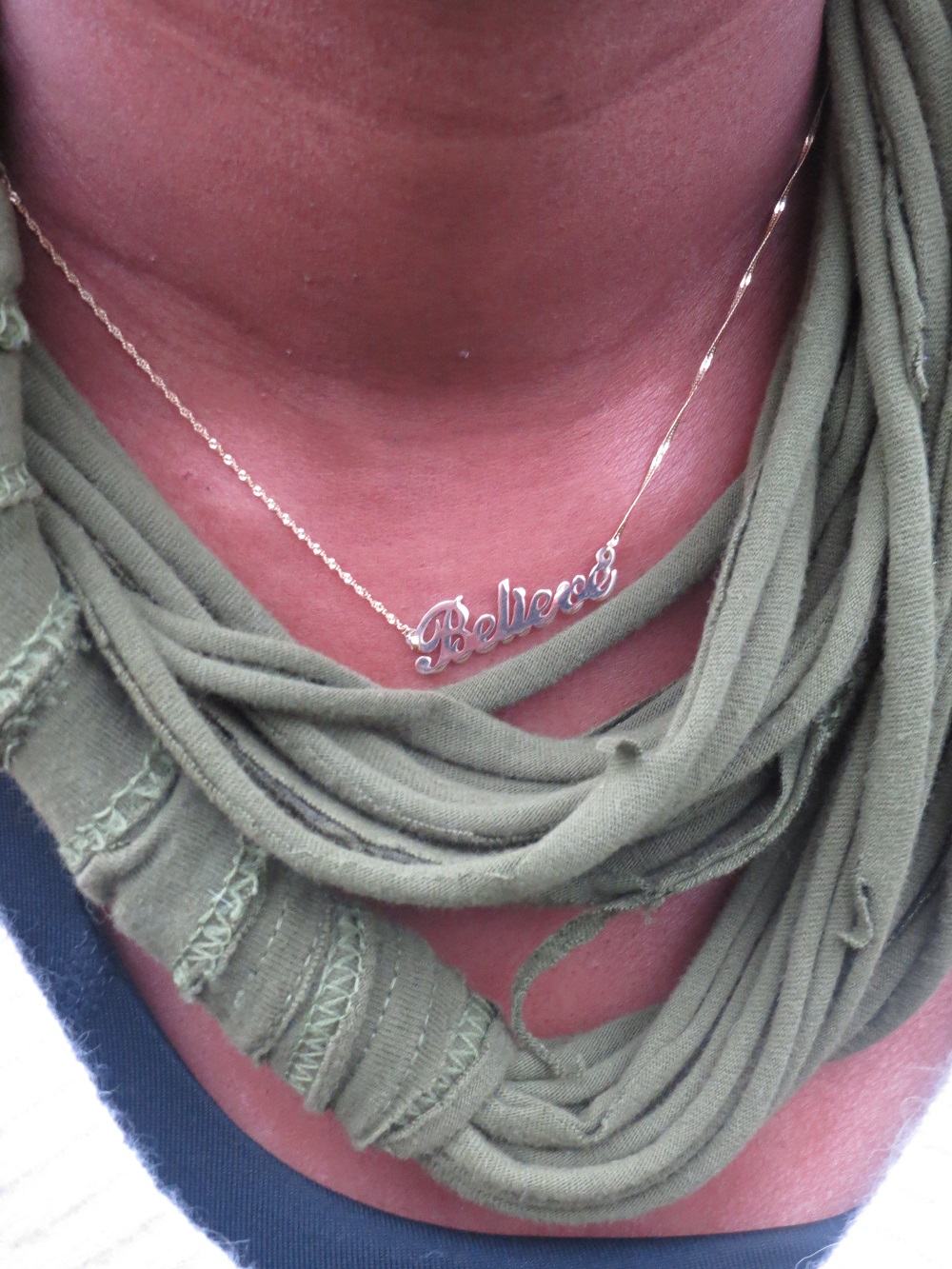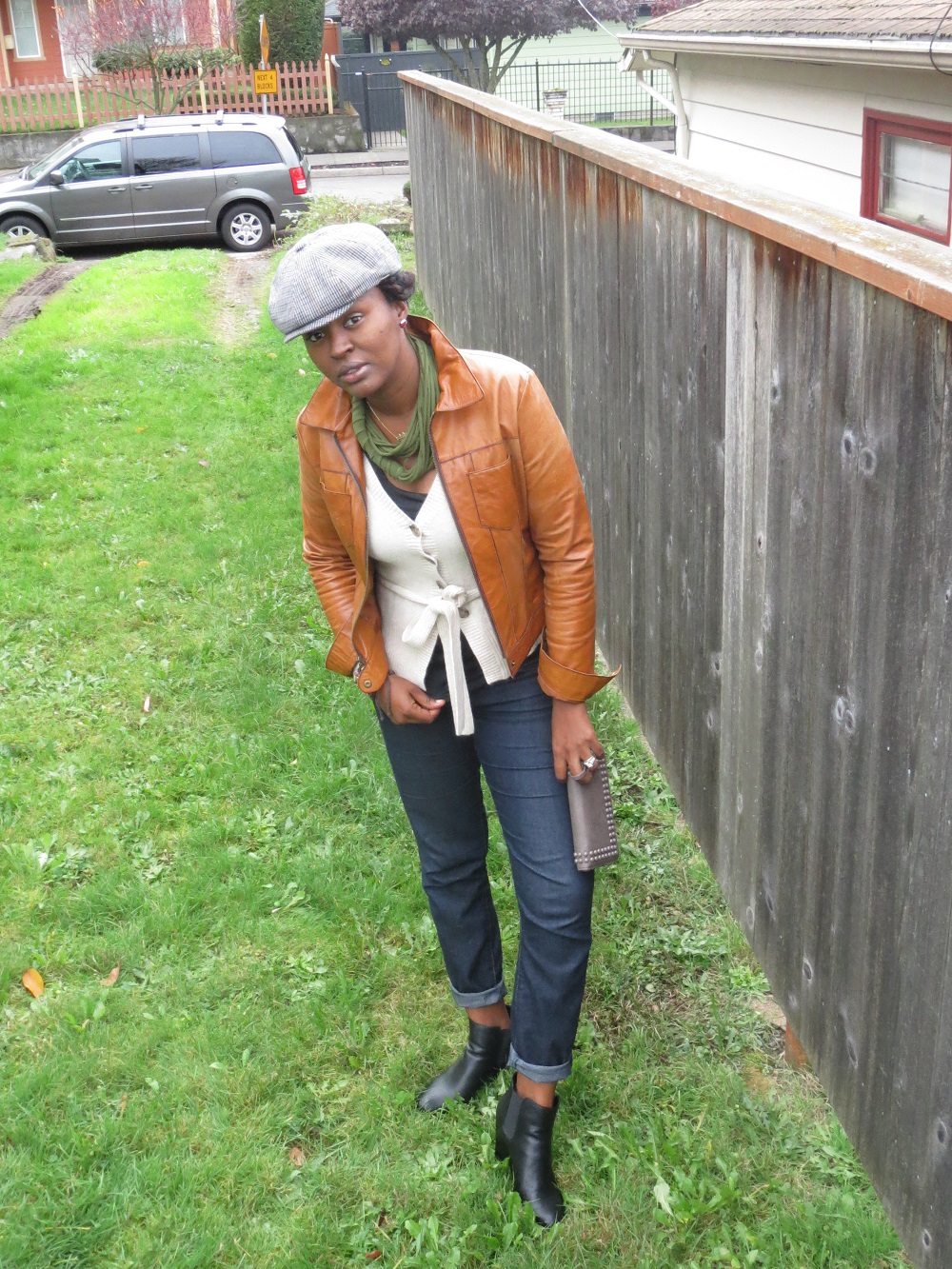 Kim is the author of  where she discovers what it means to be a woman of GOD, wife, mother, daughter, sister, friend and entrepreneur.
Want to submit a snapshot of your mommy style? Email leila@babyandblog.com with "Mommy Style" in the subject line.