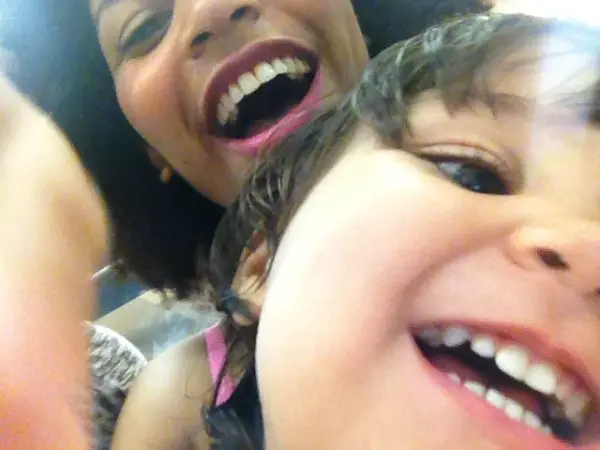 Introduce yourself.
A: Hello! My name is Aja and I live in Brooklyn, NY. I am a stay at home wife and mother. Before that I was a model based in NYC for many years.
I am a happily married mommy ? My husband, Paul, is a Scotland native who has lived in NYC long enough to be considered a Brooklynite but not long enough to be rid of his amazing accent ?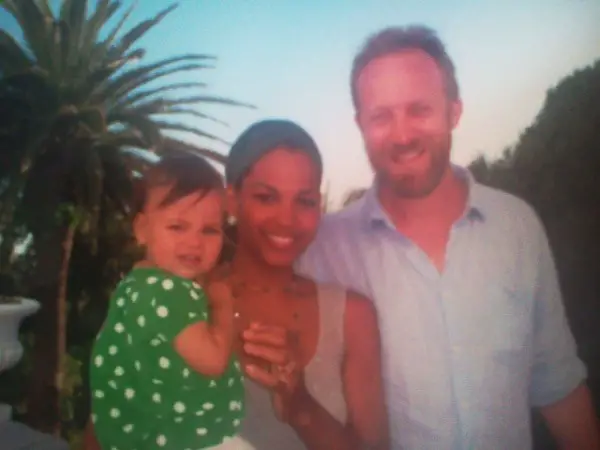 Tell us about your children:
A: I have two children, praise God! ? Lily-Grace is 27 months old. She is gorgeous, super intelligent (don't know where that came from because her father and I are really not that smart ;), hilarious, sensitive sweet, friendly and very very funny. I would say her favorite past times are reading the Bible, dancing and squealing with joy! I would consider her a strong willed child.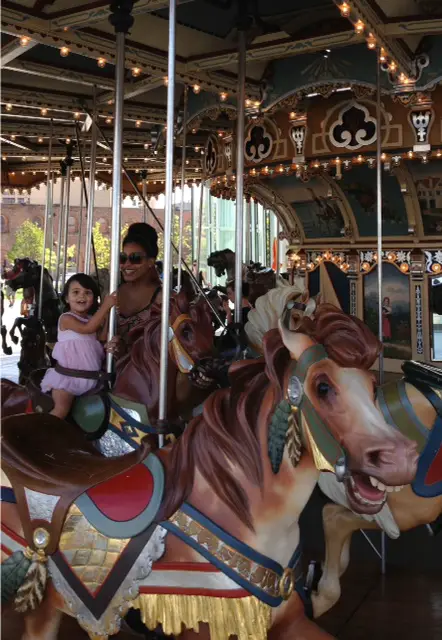 My new son, Theo, is 4 months old and he is SUCH a joy! Honestly, he is BEYOND joy! He's handsome, sweet, loves to laugh and giggle and get kisses and he is ALWAYS smiling! He's HUGE at nearly 20 lbs (our family has big genes) and so far he is pretty much the perfect baby. I'm saying that because I know how it is to have a more demanding baby (temperamentally speaking), and he is SOOO chill! He sleeps through the night like a dream and can go a whole day, easily, without crying. He really only cries when he's hungry. I'm LOVING the infant stage with him!!!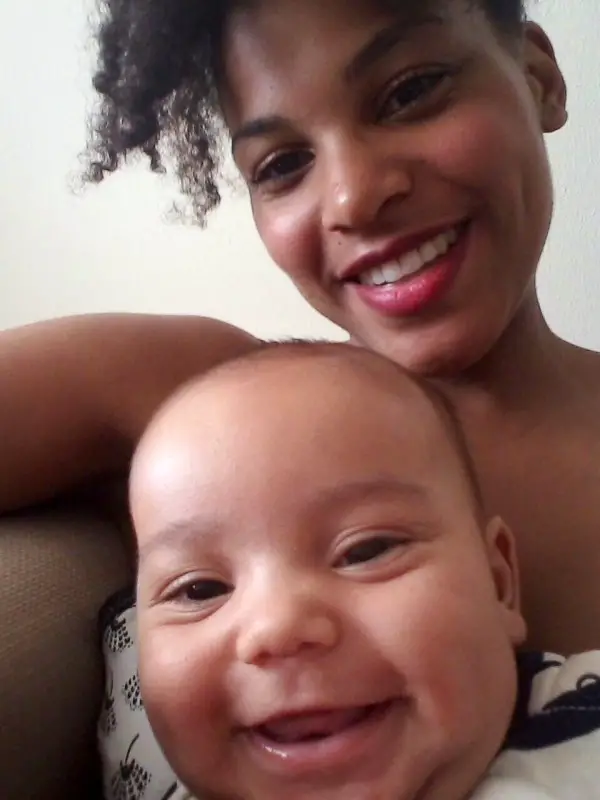 Tell us about your births.
A: I hesitate to go too in depth with my birth stories because they were both pretty traumatic, but since you asked I'll try to abbreviate. Lily-Grace was born by c-section after 42 hours of grueling, drug free back labor. It turned out she had the chord wrapped around her arm, leg and neck, so while her heart rate was fine, she wasn't descending. We started out at a birthing center but she ended up being born in hospital. We call her our first miracle baby.
Theo was born by emergency vacuum delivery after nearly 20 hours of labor. His delivery was a complete nightmare! He had shoulder dystocia. When the doctor got his head out, the chord was around his neck, so he cut it, only to find that they couldn't get him out because his shoulder was trapped under my pelvis. They called what is called a "code" and about 30 hospital staff ran in the room and a woman basically beat my pelvis with her fists to apply counter pressure in order to get him out. When he finally came out he was deep blue, limp and silent. His first APGAR score was 3. My husband and I were traumatized and all we could do was pray. In that few minutes, his second APGAR score went up to 8! Hallelujah! ? We were both in the hospital for 6 days after that; Theo, in the NICU and me recovering from a badly bruised pelvis. I guess that just makes what a sweet baby he is that much more of a blessing because we almost didn't make it. My children were 4 and 5 days late and 8.12 and 9.9 lbs respectively…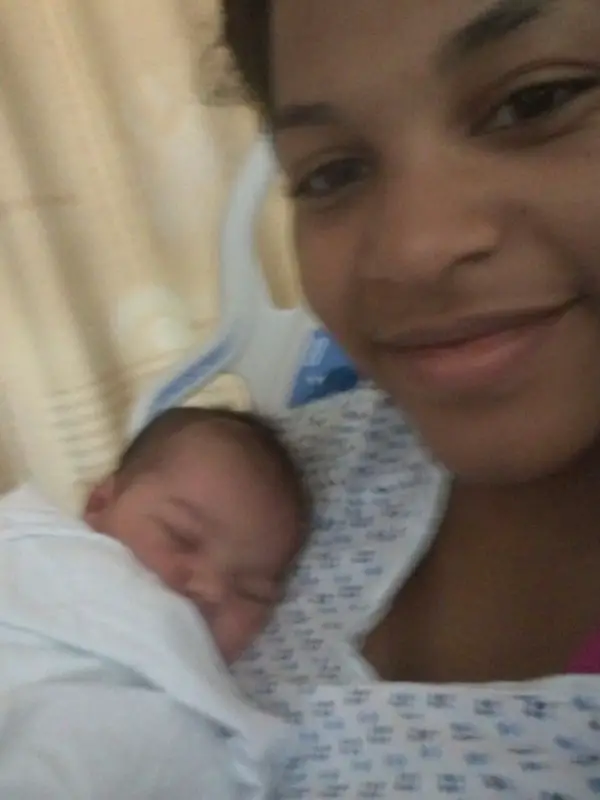 Did you breastfeed? How do you balance breastfeeding and managing your household?
A: I breastfed my daughter for 16 months. I stopped with her because I was pregnant with my son who was a huge baby from very early in utero and it was uncomfortable. Also, her doctor assured me that she wouldn't be losing any nutrients by weening her since she was really nursing strictly for comfort at that time.
Theo is exclusively breastfed. Both of my kids were/are exclusively breastfed, which means they don't get any bottles. It's the only form of attachment parenting I adhere to. It works because I'm at home. Sometimes it can be annoying. I really can't go anywhere for more than a few hours without the baby, but it gets easier once they start solid foods. I also don't have to worry about cleaning or disinfecting any bottles. I pretty much end up spending a lot of time sitting down with the baby, but the first few months go by so fast anyway and then you really get used to it. Now he nurses every 3-4 hours and sleeps completely through the night. My daughter woke up a lot until we sleep trained her at 7 months, so it was a lot harder on me with her. My husband traveled a lot at the time so he wouldn't have been there to give her a bottle most of the time anyway.
How do you balance work and motherhood? How do you carve out time for yourself?
A: I don't work outside the home, so motherhood really IS my work. I'd say I'm better at the motherhood part than the wife-dom part, for now, but I'm working on it ? The carving out time for yourself question is funny. I don't really know if I DO carve out a lot of time for myself, but I guess I'm ok with it. If I'm not, my husband can usually sense it and encourages me to go out for a shopping day or takes me out to lunch. Also, he puts our daughter to bed and does bath time duty, which gives me a little time to unwind in the evening. Once the kids are down, we like to watch documentaries on Netflix. We're the most exciting couple in Brooklyn, I just know it! haha ?
Oh, we also share a nanny with close friends of ours and our daughter goes off with her and their son two days a week for the day. That REALLY helps a lot too! On those days I catch up on cleaning and rest, but the hours go by WAY faster than should be humanly possible! She is definitely one of the hugest God-sends in our life by far!
What is your biggest parenting challenge right now?
A: Some major challenges that God has been working on in my heart are with control and anger. I'm pretty easy going but being in a high stress environment like being around a strong-willed toddler 18 hours a day has its extreme challenges! I'm actually very much a scatterbrain, so I tend to try to create a very controlled environment in order to keep a sense of order around me. That doesn't work so much for two year olds most of the time! The time when we brought my son home was REALLY trying! My daughter, understandably, needed some adjusting and that came in the form of acting out a lot. Instead of getting mad all the time, I really had to learn how to give her extra love, patience and attention. She's not the type of kid who asks for it, but she really needs it! God has really been teaching me through her how to be more patient, attentive and demonstratively affectionate because I'm not that way naturally. I am really thankful for the lessons He is giving me through her.
Who is your child-rearing support group?
A: We are Christians and thank God, we have a number of friends our age with children our children's age who all live in the same neighborhood! We also have friends here who don't have kids, but love us and our kids! My mom lives in another state and comes up sometimes to help out, too.
My husband is a very busy and driven photographer. He is also a GREAT and fun dad! He helps with dinner time, bath and bedtime when he gets home in time and on the weekends, or when he is off, he chips in by taking my daughter out and entertaining her so I can get breaks and naps when necessary. He LOVES kids and used to teach Sunday school at church. My kids are REALLY blessed to have him for a father!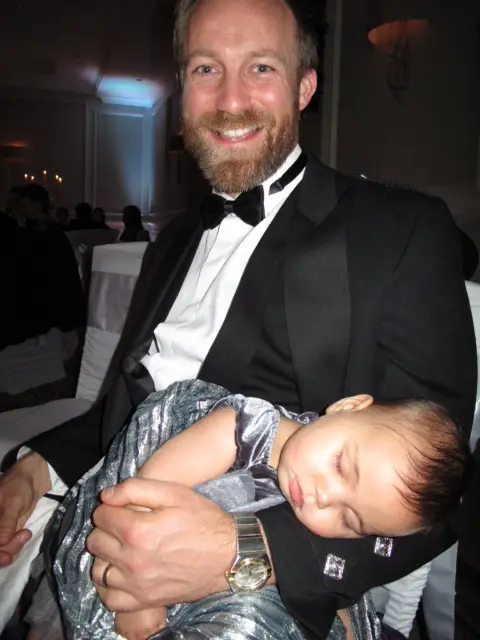 How do you determine that your kids are happy and well-adjusted?
A: I seek the Kingdom of God first and trust God's promise that all else will be added unto me. The well being of my husband, children and me fall under that umbrella.
What is the most important value, ideal or philosophy that you want to impart to your children?
A: My purpose as a mother is to encourage and raise children who love God with all of their heart, soul, mind and strength and love others as they love themselves. If my children grow up to have a real, thriving, fulfilling relationship with Jesus, I will feel accomplished!
What advice would you give to a new mom?
A: Probably take the scripture above to heart; Matthew 6:33. Seek the Kingdom of God first and live righteously and all else will be added to you. Make your relationship with God the number one priority in life and He will ordain the rest. Trust Him.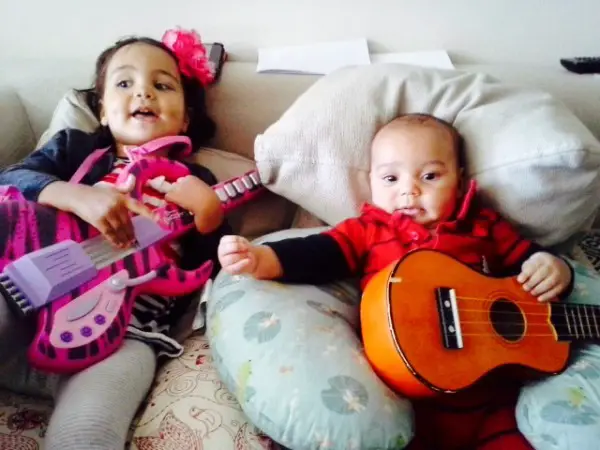 Aja is a new writer for Baby and Blog! Look out for more content from her in the coming weeks ?