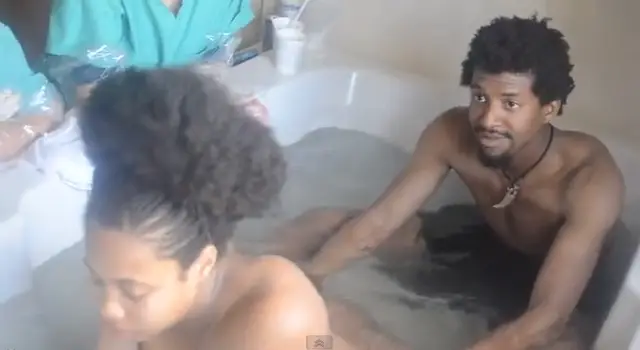 Louisiana mom Brikea Searile posted this gorgeous video of her water birth and it has quickly gone viral. Brikea's partner, Marcus, acts as a support throughout the birth, massaging and coaching her while Stevie Wonder and Alicia Keys play in the background.
I had a water birth and, boy, did this bring back memories. Especially when Brikea screams, "It burns!", because let's be real, that crowning/shoulder-pushing is NO JOKE!
Beautiful video. Beautiful birth!
What kind of birth did you have? Share your stories below ?

Leila is the founding editor of Baby and Blog. She splits her time between editing hair and culture site, Black Girl with Long Hair, whipping up butters at BGLH Marketplace, and writing here. She adores her husband and two kids, her parents and her friends. But she hates Chicago weather although she is slowly coming to peace with it...