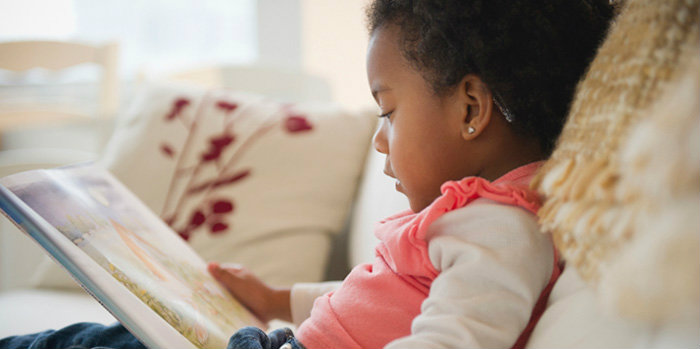 It took a while for me to accept the "homeschooler" title. Most people have a certain perception of what a homeschooling parent is and when people started ascribing this label to me my oldest daughter was just a toddler. 'Homeschooling?', I thought, 'You can't really claim that title until your child is 5-6 years old and the law requires you to send them to school.' But as more and more parents send their children to pre-school at age 2, I guess teaching your toddler at home qualifies as homeschooling.
I love being able to raise my daughters and be with them all day. We do not do "school" as in sit down at a desk with a pen and paper, but she is very advanced academically for her age. At age 3 she is reading on a 2nd grade level, adding and subtracting, skip counting and speaking Spanish. I would say this is a result of homeschooling.
Sometimes we underestimate how intelligent babies and toddlers are and we do not realize how much they can learn at such a young age. There is always a balance, you don't want to pressure your child to be so academic that they don't enjoy being a child, but I also don't believe in shrinking from learning either.
I would say a key to her academic success is that she saw letters and language all around her. During bath time we would spell out words with bath letters, in the kitchen we made use of magnetic letters on the fridge. When shopping or out and about we read signs, posters, etc. When we eat breakfast, we read the cereal boxes and nutrition facts. When I give her fruit, we count out all the pieces. If we eat blueberries, we count each berry, if we are eating oranges we learn about fractions. Every chance we get we are reading and learning.
Every parent and homeschooler has their own style. While we do not yet use a curriculum, I am not opposed to one. I do not like flash cards, but I do utilize tablets and computers as well as hands on everyday household items. The only formalized lesson plan we used was during her early reading stage, and it came from Starfall.com.
We started using starfall.com when my oldest daughter was about 2 years old. She had the Starfall ABC app on her iPod touch, and she learned letters and letter sounds. When she was ready we started on the "Learn to Read" section of the website. After she completed that I began to purchase leveled readers for her and now we are working on chapter books at age 3.
Now that I have two beautiful smart girls and I see their growth and development I do not shrink from the homeschool title, I embrace it. In fact I think every parent who teaches their child at home, whether they are working full-time or at home full-time can be a homeschooling parent. I know that every child does not learn at the same pace or get to the same level at the same time, and that is the beauty of parent and one on one at home education.
Ladies, are you teaching your children to read at an early age? Why or why not? What methods are you using?
***
Angele is a wife to a wonderful creative husband, mother to two beautiful intelligent daughters and lover of art, education and laughter. She is the creator and author of ABC remix.

Angele is a wife to a wonderful creative husband, mother to two beautiful intelligent daughters and lover of art, education and laughter. She is the creator and author of ABC remix